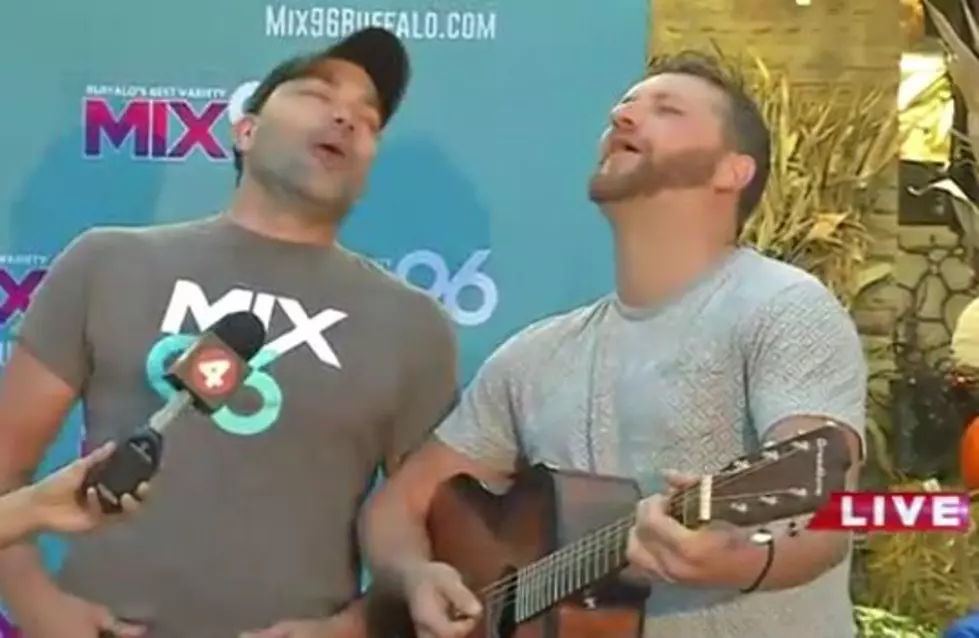 Watch Dave Butcher A Classic Song [VIDEO]
WJYE Studio
I never claim to be a singer and that is why I love watching other people sing in the studio all the time.
Some people know that I can't sing a lick but some people still don't believe me when I say I can't sing at ALL!
This morning as part of our fundraiser for Music with Art, Rob and I went on Channel 4 to show Anglea what "Busking" is....I now think she is in the camp that knows I can't sing!
***WARNING YOU WILL HEAR ME, BUTCHER, A CLASSIC SONG***

Thanks to everyone who came out and donated and a big shout out to Robby from The Goo Goo Dolls for coming out and "Busking" with us!
More From The New 96.1 WTSS