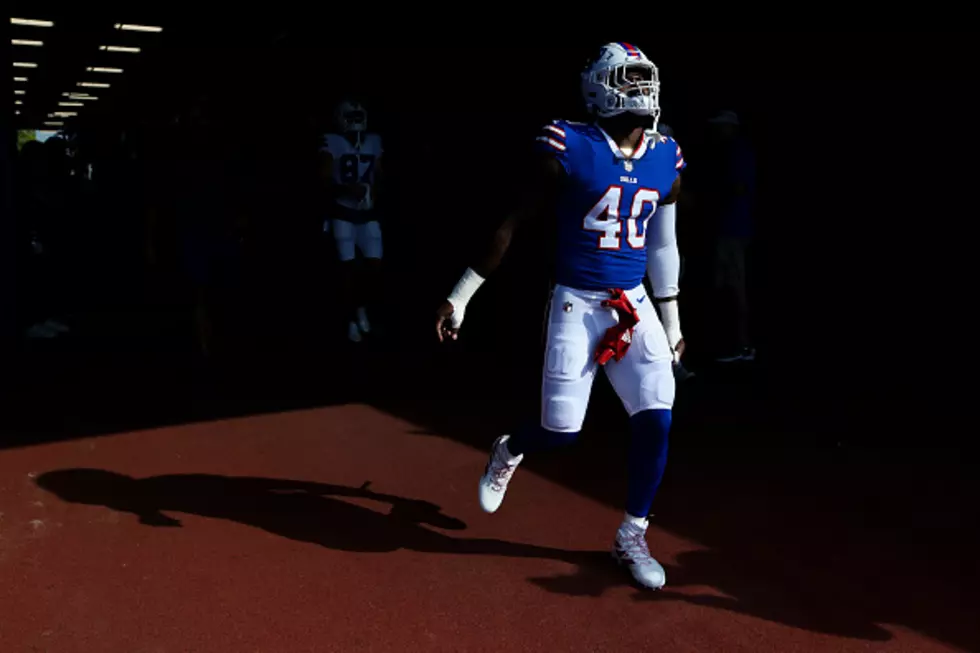 Could Von Miller Be Back For The Buffalo Bills By Week 1?
Getty Images
The Buffalo Bills have the day off from training camp today but there have some been very encouraging news about defensive Superstar Von Miller.
Von Miller, who was injured during the Bills' Thanksgiving Day win over the Detroit Lions could be back sooner than expected.
Feel Good Mornings With Dave Fields Mon-Fri 6am-10am
Check out this post that shows Miller working during Training Camp.
WHO IS VON MILLER?
Miller has been an NFL superstar since he entered the league. He was drafted by the Denver Broncos with the #2 overall pick in the 2011 NFL Draft. He has played for the Broncos and LA Rams before signing with the Bills in 2022
HOW MANY SACKS DOES VON MILLER HAVE?
Known to attack the opposing team's quarterback, during his NFL career, Miller has registered 123.5 sacks.
HOW DID VON MILLER GET HURT?
Miller tore his ACL during the Bills' Thanksgiving Day game against the Detroit Lions. He first tore his ACL in 2013 and then again last season.
WHEN WILL VON MILLER BE BACK?
Miller who is currently on the PUP list could be back for Buffalo's week one Monday Night Football game against the Jets. Bills GM told the NFL Network that a week one return could be possible.
"It's definitely a possibility," Beane told NFL Network on Monday. "Not saying he would do it for sure, not saying he wouldn't, we're not quite there yet, but have not ruled out that he could play Week 1 if he gets cleared by doctors."
Miller has been of one of the best free-agent signings for the Bills, check out some other amazing ones.
Best Free Agents Signed By The Buffalo Bills
The Buffalo Bills are gearing up for a run at the Super Bowl next season and some big-time free agents are already reaching out to the Bills looking to join the team. Check out some of the best free agents the Bills have signed in the past.
Gallery Credit: Dave Fields
The Buffalo Bills Shouldn't Sign These 5 Free Agents
As the Buffalo Bills get ready to head into next season and try to win the AFC East for the third time in a row and the Super Bowl for the first time, there are some players we don't want to see at One Bills Drive.
Gallery Credit: Dave Fields
The Newest Buffalo Bills Jersey Numbers
Gallery Credit: Brett Alan
More From The New 96.1 WTSS