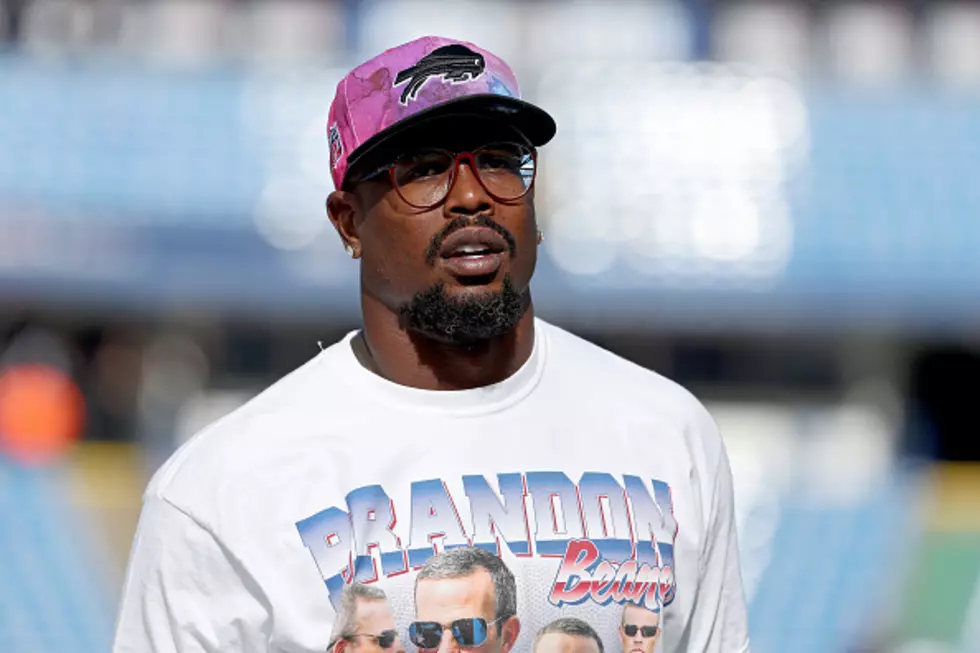 New York Realtor Shows What Von Miller's House Looks Like [PHOTOS]
Getty Images
The Bills are back in Buffalo celebrating a big road win on Sunday and if you ever wondered what the inside of the Bills' biggest stars look like, there is one New York realtor giving you a sneak peek.
It was a couple of weeks ago that Rochester realtor Mark Siwiec showed off the outside of a couple of Buffalo Bills superstars' homes.
This week he takes you inside the home of Von Miller who signed with Buffalo last season.
Now this isn't the first time we have been able to see inside Miller's home. When he was traded from the Broncos to the LA Rams in the middle of the 2021 season, he kept his home in Denver but last year when he signed to play with the Bills he put his Denver mansion up for sale.
Take a look at what he was selling.
Take A Peek Inside Von Miller's New Home
Miller paid $1.15 million dollars for this home in Orchard Park.
Gallery Credit: Dave fields
The home of the Bills superstar players aren't the only amazing homes in the Bills franchise. Current Bills GM Brandon Beane just dropped the price of his home in Orchard Park that he is trying to sell. He first listed it back in the summer for $1.8 million dollars but now has it priced at a reasonable $1.499 million dollars.
While it is expensive, it is pretty cool and comes with a basketball court with a massive Bills logo in the middle of it.
Check out some photos.
Bills GM Brandon Beane Selling Orchard Park New York Home
The Bills GM is selling the home where he slept the night after drafting Josh Allen.
Gallery Credit: Photo Credit: Zillow
Hopefully, all the players will enjoy their downtime at home this week because they have a big game on tap this Sunday when they host the Dolphins.
Buffalo Bills Washington Commanders
The Bills beat the Commanders 37-3 in Week 3
Gallery Credit: Dave Fields
More From The New 96.1 WTSS