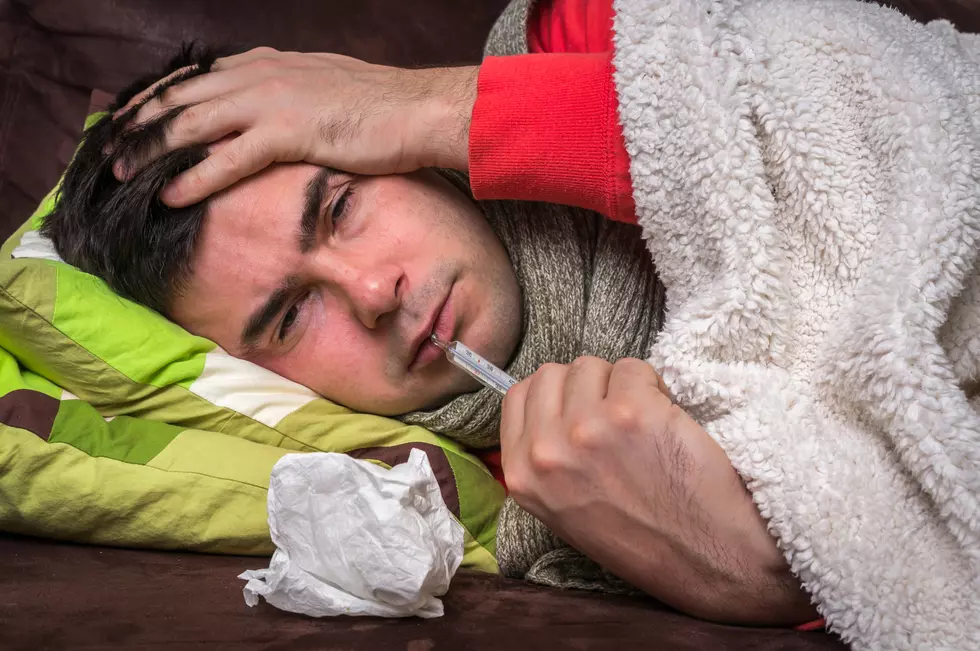 Tri-demic Could Cause Massive Sickness In New York
Getty Images/iStockphoto
As we kick off the month of October, this is the best time to make sure you take care of yourself and your family.
We are getting ready for peak flu season and along with a surge in COVID-19 infections and RSV cases, we are facing a Tri-demic across the state
Feel Good Mornings With Dave Fields Mon-Fri 6am-10am
Officials all across New York State are recommending that people who are eligible for the flu shot, COVID-19 booster, and the RSV vaccine should get them as soon as they can.
WHO IS ELIGIBLE FOR THE FLU SHOT?
The New York State Department of Health recommends that everyone 6 months and older get an annual flu shot.
WHO IS ELIGIBLE FOR THE COVID-19 BOOSTER?
As of this past September, there are new versions of the COVID-19 booster shot for children aged 6 months to 11 years old. There is also a current COVID-19 booster for people 12 years and older. The CDC recommends everyone get the latest COVID-19 booster if they are a candidate for the shot.
WHO IS ELIGIBLE FOR THE RSV VACCINE?
As of this writing, the RSV vaccine is approved for anyone over the age of 60. Also, anyone who is pregnant can receive an RSV vaccine during week 32 and week 36 of pregnancy. The vaccine will protect infants through the first six months of their life.
WHERE CAN I GET MY SHOTS?
Your primary caregiver should have access to all three shots. Also, most pharmacies will be able to give you the Flu and COVID-19 shots. You will need to speak to your doctor about getting the RSV shot.
Answers to 25 common COVID-19 vaccine questions
Vaccinations for COVID-19 began being administered in the U.S. on Dec. 14, 2020. The quick rollout came a little more than a year after the virus was first identified in November 2019. The impressive speed with which vaccines were developed has also left a lot of people with a lot of questions. The questions range from the practical—how will I get vaccinated?—to the scientific—how do these vaccines even work?
Keep reading to discover answers to 25 common COVID-19 vaccine questions.
Gallery Credit: Stephanie Parker
Things To Do Before + After Getting The COVID Vaccine
A variety of things to do to get ready for the COVID-19 vaccine as well as some considerations to take afterwards.
Gallery Credit: Steve Tanko
More From The New 96.1 WTSS