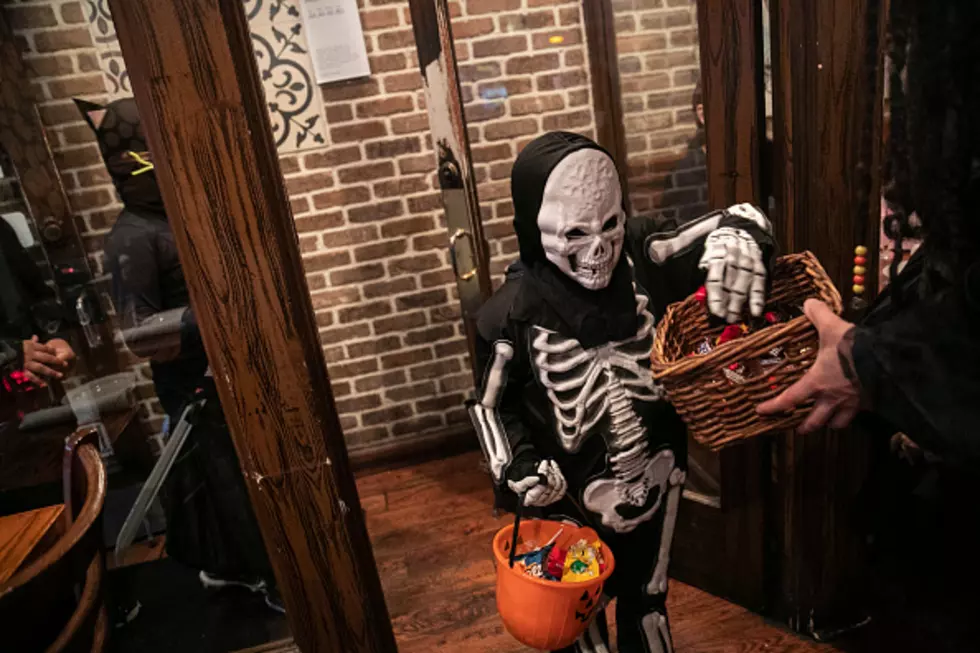 Scary Data Shows How Many Car Accidents Happen on Halloween
Getty Images
Unfortunately, Halloween is the deadliest day of the year for kids in the Untied State and it is not because of the candy. New York State wants you to put this on your kids' costumes this year. On the New York State website, they have released guidelines for Halloween this year and those include what kids should wear on October 31.
Officials are saying to stick reflective tape on your kids; costumes while they trick or treat. It gets dark in the Western New York area by about 6:30 right now, so you will probably be out trick or treating after the sun goes down. The Washington Post says that 54 people were hit and killed by cars on Halloween between 2004 and 2018, which makes it the deadliest day for pedestrians every year.
Purchase or make costumes that are white or light colored, bright and clearly visible to motorists. For greater visibility make sure that costumes have reflective tape that will glow in the beam of a car's headlights", according to the New York State website.
It is something to consider especially if you let your kids go trick-or-treating alone on Halloween. If you are looking for reflective tape it is not expensive. You can get a whole roll of it for less than 10 bucks on Amazon.
EXTRA: Also, New York State says that you should use LED candles rather than regular candles. The State doesn't want there to be a hazard while kids are coming up to your front porch to trick or treat.
How To Make An Eye-Opening Buffalo Themed Halloween Costume
Gallery Credit: Brett Alan
From Bananas To Kiss, Bills Mafia Rocked Halloween [PHOTOS]
Bills Mafia went all out for Halloween at Highmark Stadium this Sunday.
Gallery Credit: Dave Fields
More From The New 96.1 WTSS