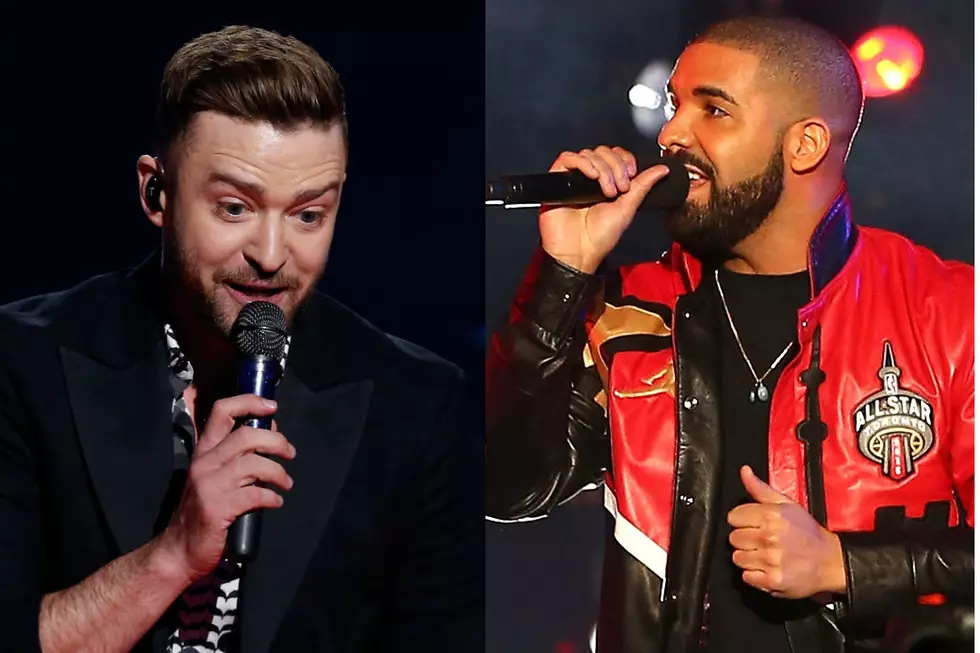 Mix96 Draft: Magnificent Men Tour [VOTE]
Elsa/Michael Campanella, Getty Images
Draft week at Mix96 rolls on as we are now ready to make our picks for the Magnificent Men Tour.  In case we need to catch you up, all week we have been drafting in anticipation of the NFL Draft on Thursday.  So far we have drafted our Ultimate Boy Bands and Fantasy Female Pop Star Tour.  If you are keep track at home, I have won both drafts so far by a large margin in each.
Val has won the coin toss for the 2 previous drafts and it has proven detrimental to her choices.  She passed on Justin Timberlake and Taylor Swift so clearly her head is not in it. Today's draft went a little differently because I actually won the toss this time!  Would I screw up the top pick or continue my masterful ways?  You decide.
Here is the group of guys we got to choose from: Justin Timberlake, Shawn Mendez, The Weekend, Bruno Mars, Ed Sheeran, Justin Beiber, Sam Smith, James Bay, Adam Levine, Chris Brown, Kanye West, Usher, Michael Buble, Drake, Pharrell Williams, Ricky Martin, Vanilla Ice.
Magnificent Men Tour (Tony picked first (finally))
Tony: Round 1 - Justin Timberlake, Round 2 - The Weekend, Round 3 - Ed Sheeran, Round 4 - Shawn Mendez
Val: Round 1 - Bruno Mars, Round 2 - Adam Levine, Round 3 - Justin Beiber, Round 4 - Usher.
So there it is, and now the rest is up to you.  Who did better, and which tour would you rather see?  Vote below, and remember how great it will feel if Val loses a third straight draft to me.  Let's do it Buffalo!
More From The New 96.1 WTSS