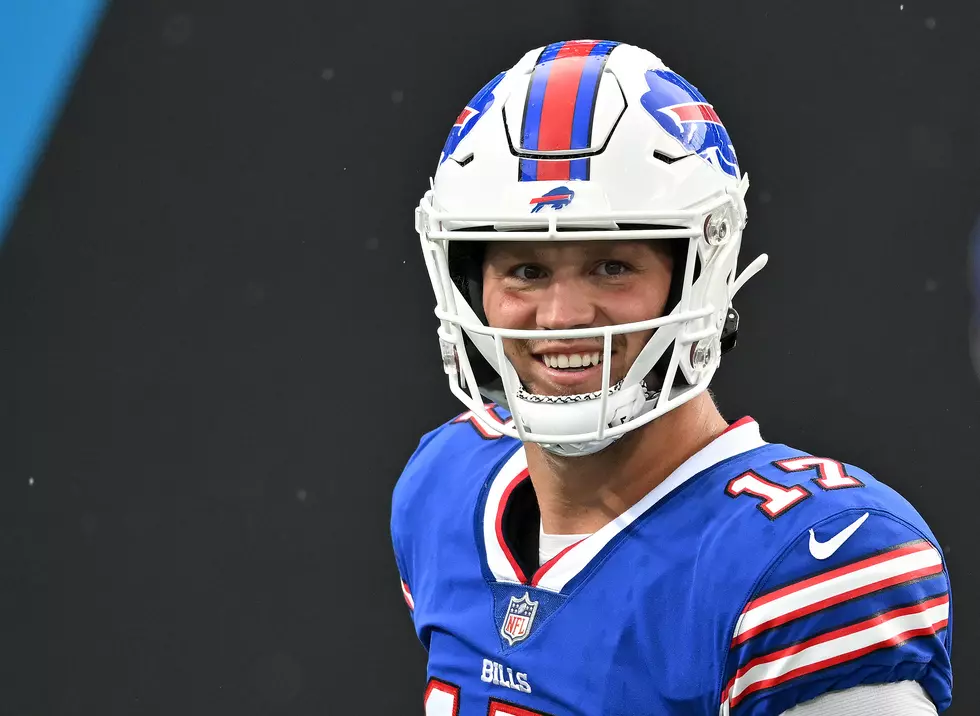 Here Is How To Make Josh Allen's Favorite Drink
Getty Images
Since being drafted by the Buffalo Bills in 2018, quarterback Josh Allen has really embraced living here in Western New York.
Even though he grew up in California, he has come to love the people, food, and drink of the 716 and he even has a new favorite drink inspired by his time here in Western New York.
Feel Good Mornings With Dave Fields Mon-Fri 6am-10am
The best part is that you can make the drink as well and it is super easy to do. It is only four steps.
STEP ONE - GRAB A CAN OF PEPSI
This one is simple. Head out to the nearest store and grab a can or bottle of your favorite flavor of Pepsi.
STEP TWO - GET YOURSELF SOME HOT SAUCE
What you want to do is order your wings from your favorite spot and get them since and saucy. Then get some extra sauce to use for the drink. We recommend using the OG sauce, Frank's Original Hot Sauce.
STEP THREE - TAKE THE HOT SAUCE AND ADD IT TO YOUR PEPSI
Here is where it gets a little crazy. Take that extra sauce and just dump it right into your Pepsi.
STEP FOUR - USE THE CELERY TO STIR AND ENJOY
The best places in Buffalo always give you celery sticks with your wings, so grab a stick, stir, and enjoy!
Hopefully, this drink will power Allen and the Bills to win on Sunday over the Miami Dolphins.
Buffalo Bills Washington Commanders
The Bills beat the Commanders 37-3 in Week 3
Gallery Credit: Dave Fields
Buffalo Bills Las Vegas Raiders
Take a look at photos from the Buffalo Bills 38-10 win over the Las Vegas Raiders.
Gallery Credit: Dave Fields
Bills Jets Week 1
The Buffalo Bills lost to the Jets in Week 1
Gallery Credit: Dave Fields
More From The New 96.1 WTSS