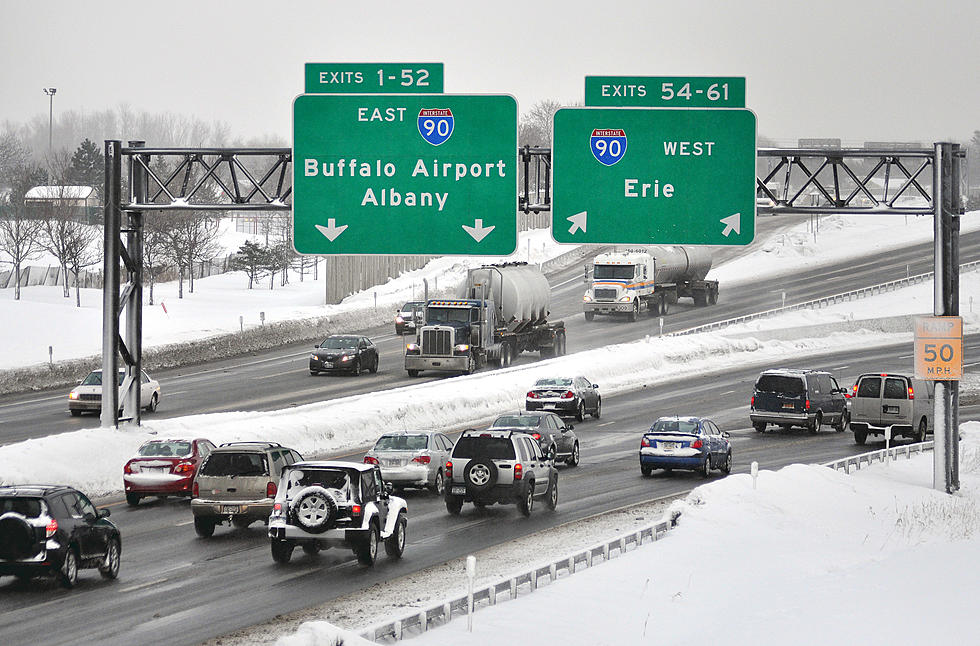 One Model Indicates 58″ Of Snow For Western New York
Getty Images
It's beginning to look a lot like winter! Snow is in the forecast and there are some reports and models that indicate portions of New York State may get as much as 58 inches of snow.
The bread, eggs, and milk will be flying off the shelves soon as people start to "panic" buy the things considered essential for families. Be ready for more people in the grocery stores this weekend.
Regardless of the forecast or what the reality is of the weather, it is best to be prepared at the house and in your car. As we saw last year, the snow can not only be a headache for travel, it can make it tough for first responders to do their jobs.
There are a few things besides bread, eggs, and milk that you can buy or have ready to deal with the snow. It is also a good time to remember to help out your neighbors and check on those with health issues or are older.
The 7 Best Winter Tools For New York State Homes
Gallery Credit: Clay Moden
10 Worst Years For Snow In Western New York
Buffalo is known for being the capital of snowfall, but some years were worst than most. These are the worst 10 years that Buffalo has ever seen when it comes to the amount of snowfall.
Gallery Credit: Getty Image, Canva Image
New York State's Most Unique Property Is For Sale
Gallery Credit: Clay Moden
More From The New 96.1 WTSS