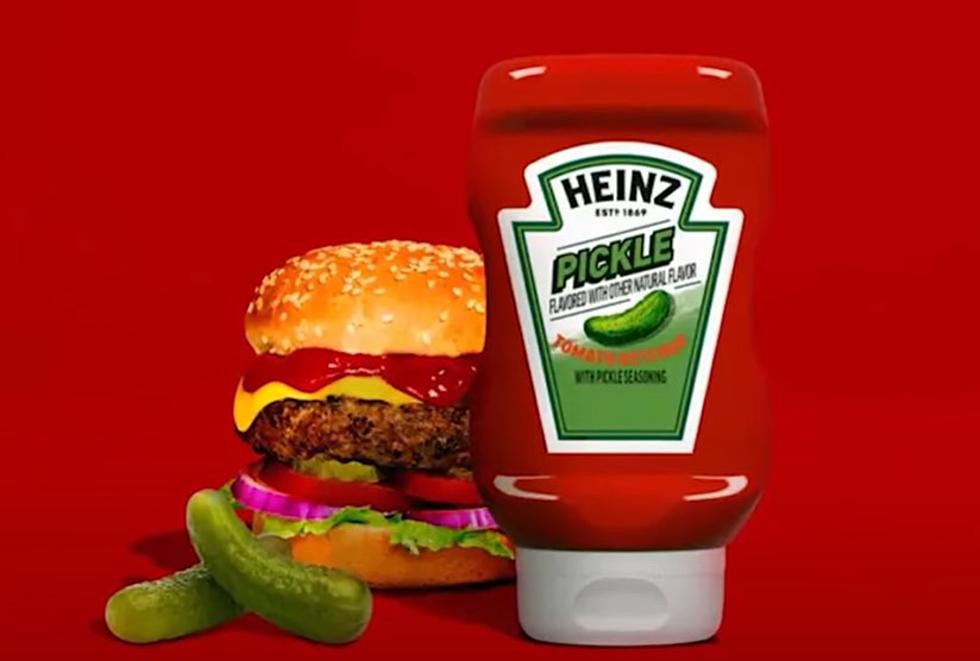 Weird New Food Hitting Store Shelves Soon
Photo Credit: YouTube
Soon ketchup lovers will have a new twist to pour on their favorite meal.
Heinz announced that they will be releasing a new pickle-flavored ketchup for hot dogs and burgers in 2024.
According to a press release from the company, the demand for pickle-flavored ketchup has been high.
"Increased desire for tasty, yet unexpected condiments has served as our innovation north star for the last several years," says Katie Peterson, Director of HEINZ Innovation at The Kraft Heinz Company. "The current pickle craze in America mirrors the irrational love HEINZ fans have for the brand, so it only made sense for our newest ketchup to blend these two beloved tastes together."
The new "Dill Pickle" ketchup will be for sale in the UK later this year and in select markets in the US by the end of the year.
Feel Good Mornings With Dave Fields Mon-Fri 6am-10am
The ketchup company said the new flavor should be on store shelves nationwide in the United States by the middle of 2024.
Heinz has been in business for over 150 years and this isn't the first time they tried some new "weird" flavors with their ketchup. Over the years Heinz has introduced ketchup flavors like jalapeno, habanero, and chipotle, flavored ketchup as well as mayo/ketchup combos, just to name a few.
You can see the whole line of Heinz Ketchups by clicking HERE. 
Are you ready for dill-pickled flavored ketchup?
6 Buffalo Restaurants That Were On The Food Network
There are two things that Buffalo is known for. Snow and Wings, but the city is full of amazing restaurants that offer way more than great wings and the Food Network knows that.
Gallery Credit: Dave fields
Western New York's Favorite Weird Food Combos
You just never know what two foods will go together for a delicious meal. Check out some of Western New York's favorite weird food combos.
Gallery Credit: Dave Fields
8 Of The Best "Junk Foods" Made In Buffalo, NY
Gallery Credit: Brett Alan
More From The New 96.1 WTSS