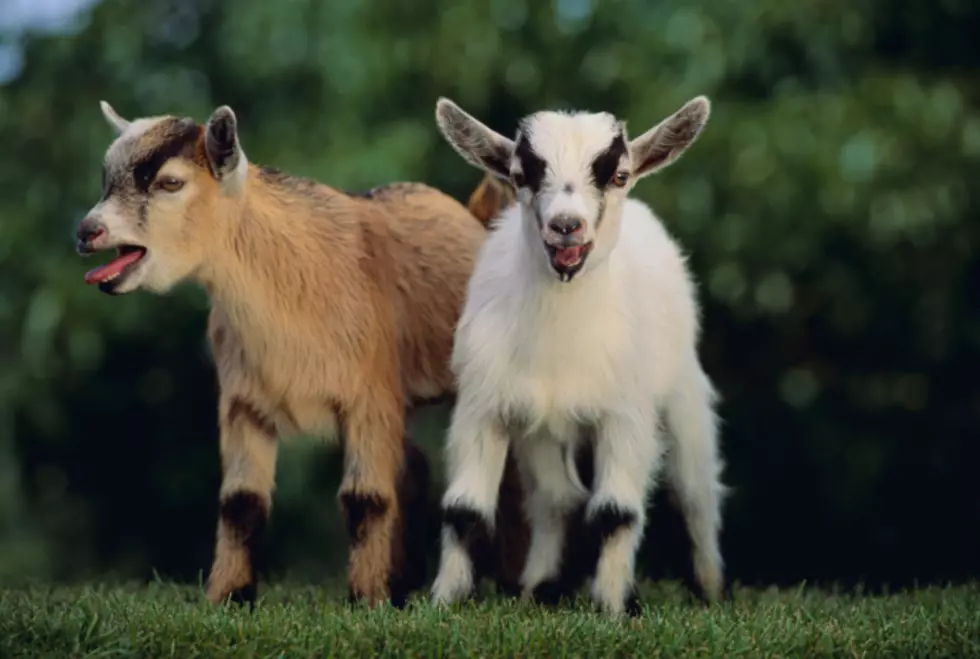 Visit Goats + Feed Them Your Christmas Tree With The Kids
Fuse
Some people get rid of their Christmas tree the day after Christmas, some wait until New Year's, some wait until Three Kings Day.
If you still have your Christmas tree up here in Western New York, you could be in for a fun afternoon with the family this weekend.
There is a team of goats that go around Western New York and clean up brush and trim lawns called 'Let's Goat Buffalo' (of course, it is a spin-off of 'Let's Go Buffalo' if you didn't notice at first glance). They will go around to Erie County Parks, businesses, or even your own lawn at your house.
But, the goats need some feedin', and honestly, were you actually going to do anything useful with your tree once you take off the ornaments? Probably not--just put it out to the curb and let the garbage folks take it and put the tree in a landfill. Now, this is a fun way for you and your family to come have some entertainment and visit the goats all while feeding them your Christmas tree. You can drop off your Christmas tree any day leading up to January 15, but if you want to meet the goats, they will be available for a meet and greet this coming Sunday, January 9.
Alpine Made
5445 E Creek Rd, South Wales, NY 14139
9 a.m. to 12 p.m
While you are there on Sunday, members of Leadership Buffalo will be on hand to help you get the tree out or off of your car. They will also be serving hot chocolate.
Bills playoff Gear For Sale
The Bills are in the playoffs and now you can buy playoff gear.
Gallery Credit: Dave Fields
Buffalo's Defense Steps Up As Bills Now Playoff Bound [PHOTOS]
The Bills' defense stepped up big time as the Bills beat Atlanta and clinched a playoff spot.
Gallery Credit: Dave Fields
More From The New 96.1 WTSS