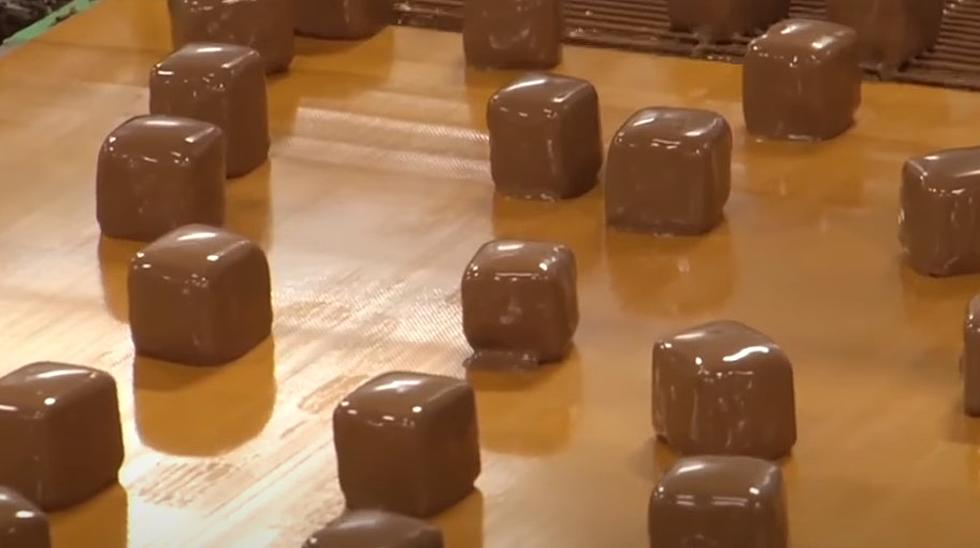 Famous New York Chocolatier Bringing Back Factory Tours
photo credit: Youtube
No, it is not Willy Wonka, but one of the most famous chocolatiers in New York is bringing back their factory tours after a 3-year hiatus.
Plus to launch the factory tour return, they are bringing in a Hall of Famer.
Fowler's Chocolates announced that they are bringing back their in-person factory tours after shutting them down during the COVID-19 pandemic. They are relaunching them with the help of a Buffalo Bills great and NFL Hall of Famer Andre Reed.
Feel Good Mornings With Dave Fields Mon-Fri 6am-10am
WHEN DO FOWLER'S RUN THEIR FACTORY TOURS?
Fowler's offers daily tours from 9 am until 3 pm. These are self-guided tours. The tour is closed daily from Noon until 1 pm.
WHERE IS FOWLER'S FACTORY?
The factory is located at 100 River Rock Drive, Sweet 102, Buffalo, New York 14207.
WHAT WILL I SEE DURING A TOUR OF FOWLER'S FACTORY?
You will get a chance to see how they make all their amazing chocolates and you will also learn how sponge candy is made. The best part is that you also get tastings through the factory.
WHEN WILL BILLS LEGEND ANDRE REED HOST A TOUR?
As part of a fundraiser for his "Reed For Read 83 Foundation", Andre Reed will be hosting tours on November 10th and 11th from 11 am until 3 pm.
HOW MUCH ARE TICKETS TO FOWLER'S FACTORY TOUR?
Tickets are $7 per person and children 3 and under don't need a ticket to take the tour.
WHERE CAN I GET TICKETS TO FOWLER'S FACTORY TOUR?
You can purchase tickets online HERE.
10 Candy Shops To Go For Sweetest Day
If you need to pick up something for Sweetest Day, try one of these 10 popular candy shops!
Gallery Credit: Kadie Daye, Google Maps
9 Best Places For Sponge Candy In Buffalo
6 Types Of Candy Western New York Parents Want To Steal From Their Kids
Every parent in Western New York is entitled to a "Parent Tax" when they take their kids out treat or tricking. Here are the candies that Parents want to find in their kids' trick or treat buckets this year.
Gallery Credit: Dave Fields
More From The New 96.1 WTSS