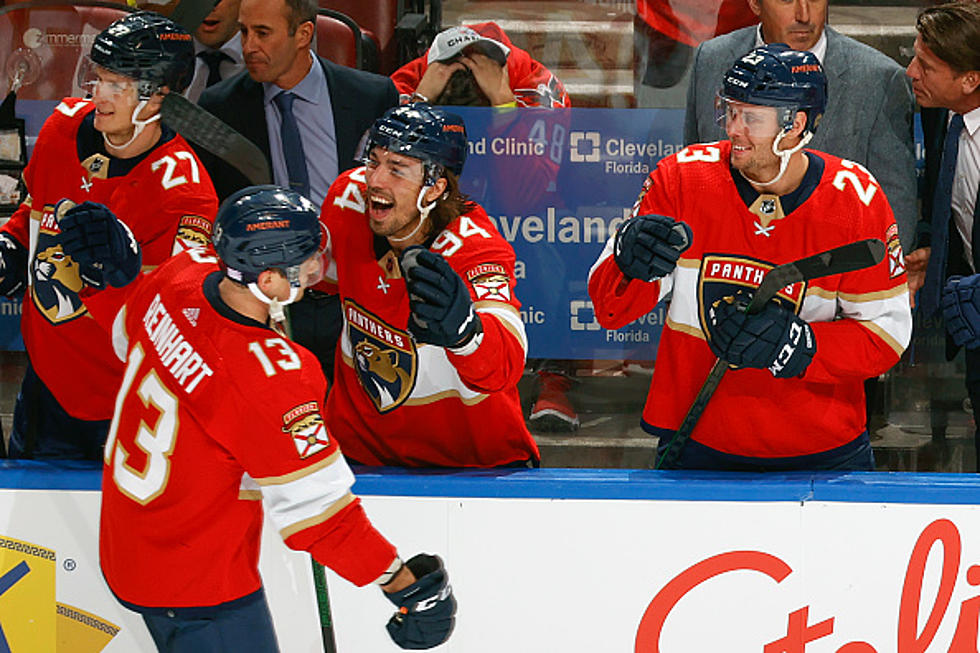 Florida Panther Fans Love This Former Sabre
Getty Images
The Buffalo Sabres will play the Florida Panthers on Thursday night in Florida! It will be a chance for the Sabres and their fans to see a familiar face. Sam Rienhart is now a Florida Panther and had an incredible night on Tuesday against the Washington Capitals.
Sam Reinhart scored the winning power-play goal with 14.4 seconds left, capping a furious comeback for the Florida Panthers to beat the Washington Capitals 5-4 on Tuesday night. Trailing 4-1, the Panthers scored four goals on a season-high 27 shots in the third period to snap a two-game skid.
The Buffalo Sabres have had a rough few outings recently. They dropped a game against NHL expansion team, The Seattle Kraken this week 7-4! Not only has the play been dismal for the Buffalo Sabres, but so has the attendance! Chris Owen from WYRK reported that the Buffalo Sabres are DEAD LAST in attendance!
Will seeing Sam Reinhart and his success with the Florida Panthers be the spark the Sabres need? It remains to be seen. But if not, the Sabres can try to get some "home cooking" and try to win at home when they return to Buffalo and the Key Bank Center on Tuesday, December 7th when they face off against the Anaheim Ducks.
Sam Reinhart was traded away from Buffalo in July of 2021. According to ESPN.com:
Reinhart, 25, was Buffalo's leading scorer last season with 40 points in 54 games. He spent all seven years of his NHL career with the Sabres, who drafted him second overall in 2014. Reinhart has 295 points in 454 games.
What Do I Need To Know About COVID For Sabres games?
What do you need to know for Sabres games? Do I need to wear a mask at Sabres games? Does a kid have to wear a mask at Sabres games?
Gallery Credit: Rob Banks
Buffalo Sabres Captains Since 2000
Gallery Credit: Dave Fields
More From The New 96.1 WTSS