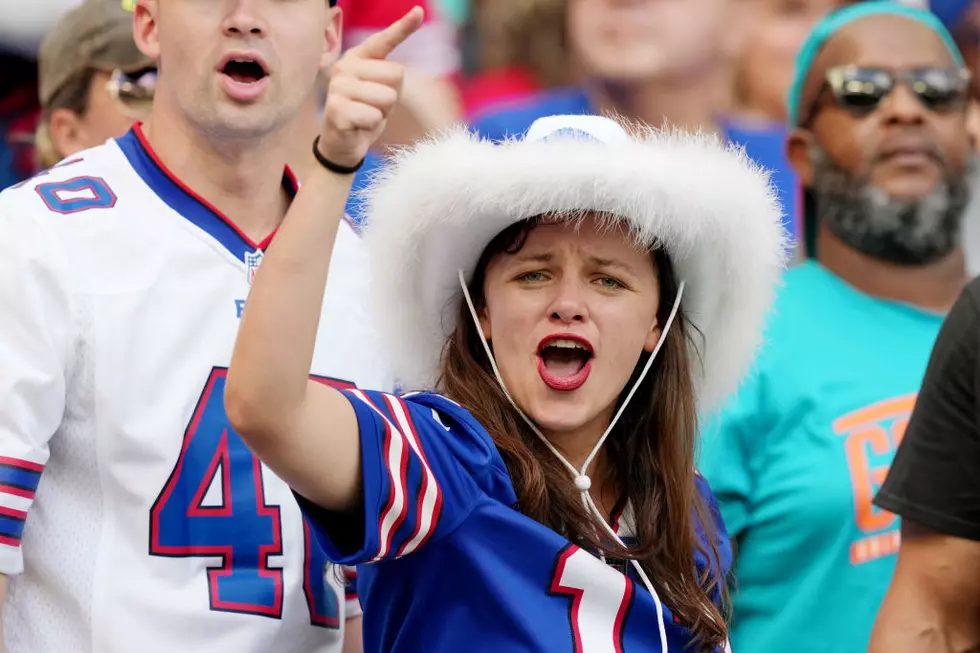 Buffalo Bills Announce New Fundamentals Of Football Clinic
Getty Images
The Buffalo Bills look to continue the growth of football around Western New York with another "Fundamentals of Football" clinic coming up in August.
The Bills sent out an email stating that once again the Bills will hold a special clinic for females only to learn more about the game of football.
Feel Good Mornings With Dave Fields Mon-Fri 6am-10am
The clinic is coming up on August 26th and costs $11 per person. According to the Bills' website, the clinic is open to female fans only.
Celebrating the ladies of Bills Mafia by designing an intimate space for female fans to connect over their love of the Bills. The X's & O's event series is for women to engage and connect with fellow fans while getting to know the fundamentals of football in a fun learning environment.
Not everyone was happy with the "Female Only" part of the clinic. Some women thought the idea of the team "mansplaining" football to them was a bit over the top.
The Bills have one of the more visible and vocal female fan groups in the NFL with the Bills Mafia Babes. This group has done several female-only meetups so they could discuss all things Bills among other women.
So what do you think, is a "Female only" football clinic good or bad?
The 5 Best Looking Men On The Buffalo Bills Roster
Now that the Bills'roster is set, here are the Top 5 best-looking men on the team.
Gallery Credit: Dave fields
Check Out The 11 Most Underrated Bills Offensive Players In The Past 30 Years
The Buffalo Bills have has some amazing players over the years. We all know the superstars so we wanted to put the role players in the spotlight with this list.
Gallery Credit: Dave Fields
Check Out The 11 Most Underrated Bills Defensive Players In The Past 30 Years
I wanted to comb past the amazing defenses the Bills have had over the past 30 years and put the spotlight on some stellar role players who help lead the team to the playoffs and beyond. We are talking about players that maybe didn't get lots of love from the National media or made tons of Pro bowls, but we were still proud that they were part of the team.
Gallery Credit: Dave Fields
More From The New 96.1 WTSS