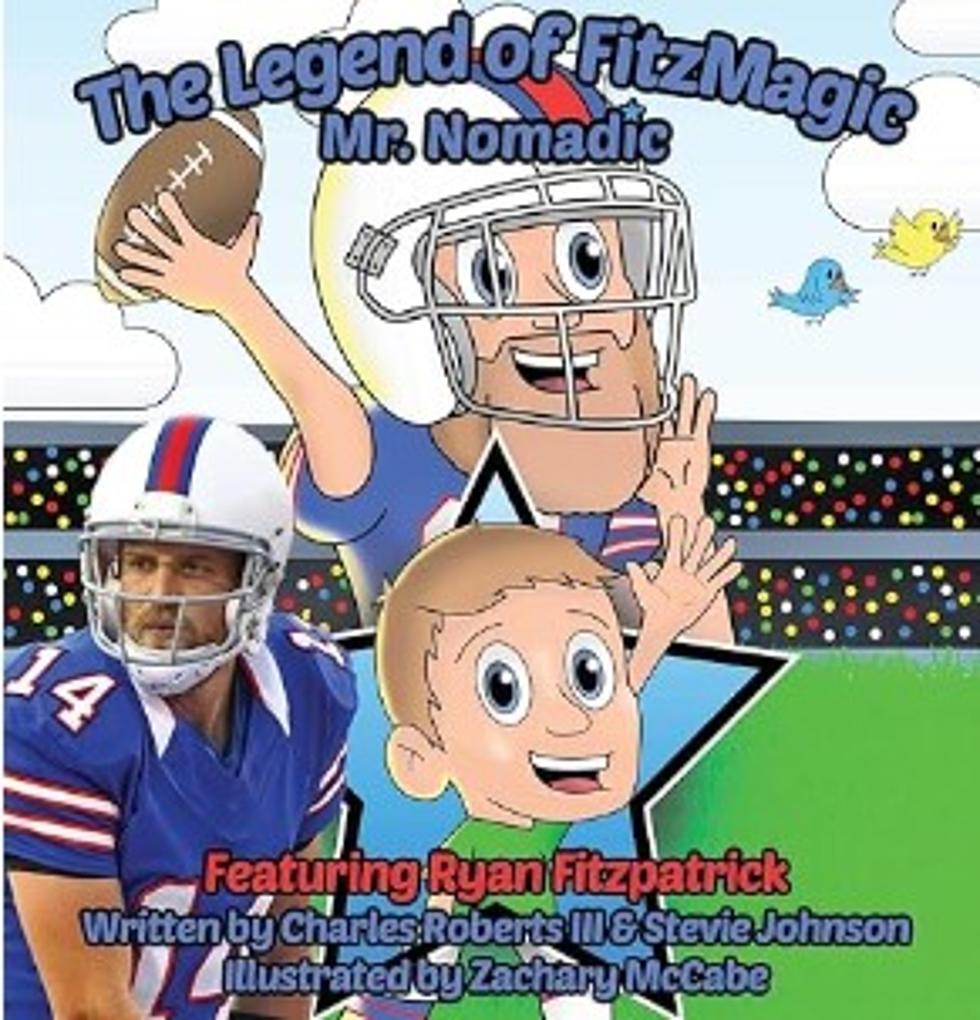 Two Former Buffalo Bills Players Partner For New Children's Book
Photo Credit: Amazon.com
Ryan Fitzpatrick and Stevie Johnson played together for several years with the Buffalo Bills and now they have teamed up to work together on a new children's book.
"The Legend Of Fitzmagic: Mr. Nomadic" is the story about Ryan Fitzpatrick's NFL Career that spanned over 17 years and 9 different teams.
EXTRA: UPDATED TRAFFIC INFO FOR BILLS THURSDAY NIGHT GAME
Former Bills wide receiver Stevie Johnson is one of the authors of the book.
Feel Good Mornings With Dave Fields Mon-Fri 6am-10am
Both players were in Buffalo this week to promote the book and do a special reading at Hype Park Elementary in Niagara Falls, New York.

The book is on sale at Amazon.com. The hardcover is selling for $24.99 while the paperback is selling for $14.99
As for the Buffalo Bills, they are back on the field tonight to play host to the Tampa Bay Buccaneers for Thursday Night Football.
Last year, Ryan Fitzpatrick showed he was one with Bills Mafia when he was caught shirtless celebrating a Bills win.
If you are heading out to the game tonight, make sure to join up at the "We Are Buffalo" tailgate party at Wings Meeting Place. Pay to park and enjoy free live music and indoor restrooms.
There will be food and drinks for sale and vendors will also be out there selling all kinds of Bills theme merchandise.
Wings Meeting Place is located right off California and allows RV parking. Plus it is easy to get in and out of. Get all the details HERE.
Bills GM Brandon Beane Selling Orchard Park New York Home
The Bills GM is selling the home where he slept the night after drafting Josh Allen.
Gallery Credit: Photo Credit: Zillow
Best Photos Of Bills Fans In London, England
It has been years since the Buffalo Bills traveled to London for a game, and tons of people from the Bills Mafia made the trip to watch them play!
Gallery Credit: Getty Images
One Sentence That Will Immediately Enrage Buffalo Bills Fans [LIST]
Whether it's past woes or fears about the future, here's a disclaimer: If you're a Buffalo Bills fan and feeling slightly annoyed today, you're about to fly off the handle thanks to these single sentences.
Gallery Credit: Megan Carter
More From The New 96.1 WTSS