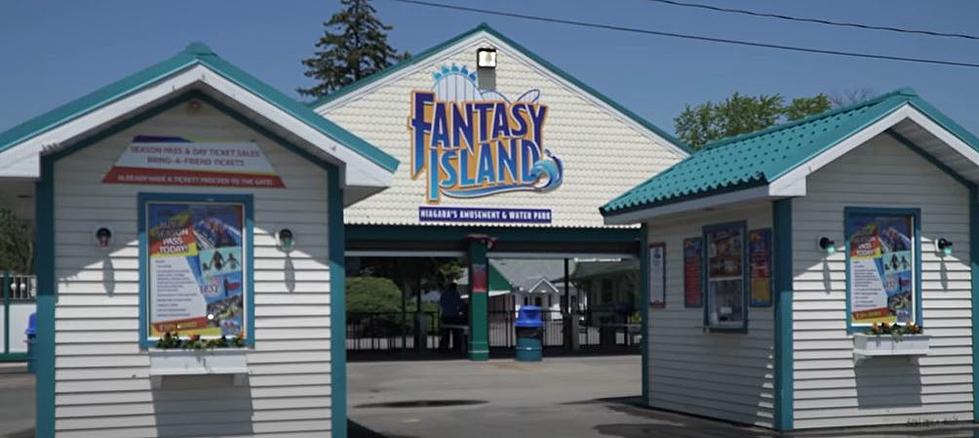 Brand New Opening Day Set For New Water Park in Western New York
Photo Credit: YouTube
Fantasy Island has been in the news a whole heck of a lot lately.
New owners.
New rides.
And a brand new name.
Fantasy Island has officially changed its name to Niagara Amusement Park and Splash World and is getting ready to welcome Western New Yorkers back to the park this year! Who owns Fantasy Island now? IB Parks and Entertainment is the new owner of the park.
Niagara Amusement Park and Splash
2400 Grand Island Blvd, Grand Island, NY 14072
Grand Opening Day: May 30, 2022
The new owners are going to be dumping 15 million bucks into the amusement park updating EVERYTHING and even getting new rides for you this year.
According to Buffalo Business First, Fantasy Island is going to be targeting this Spring to open up. They want to open up on Memorial Day this year which is May 30.
You can be PERMANENTLY a part of the new Niagara Amusement Park and Splash with this cool promotion that they are hosting. You can get a brick installed with your name or message on it and it will be displayed on a walkway as you enter the brand new park for everyone to see. Now, I know that it says the deadline was on February 24th, but that was to guarantee you that your brick would be in the walkway by opening day. You can still donate and get your brick and have it in the walkway.
The cost of the brick with your engraving is 75 bucks (but, then you have to add 10 bucks for a service fee so the total is really $85). Here is the link to order them!
Six Flags Darien Lake Roller Coaster Power Rankings
15 Concert Mistakes You Should Avoid At Darien Lake
Sometimes, we can all become one of these people, but it's important to remember that it can annoy others. Try to avoid turning into one of these 15 types of concert go-ers.
Gallery Credit: Kadie Daye, Getty Images
What People From Buffalo Think About Buffalo
If you grew up here in Western New York you know that anytime you tell people you are from Buffalo they ask one of two questions.....Does it snow there all the time or are chicken wings really that good?
Gallery Credit: Dave Fields
More From The New 96.1 WTSS