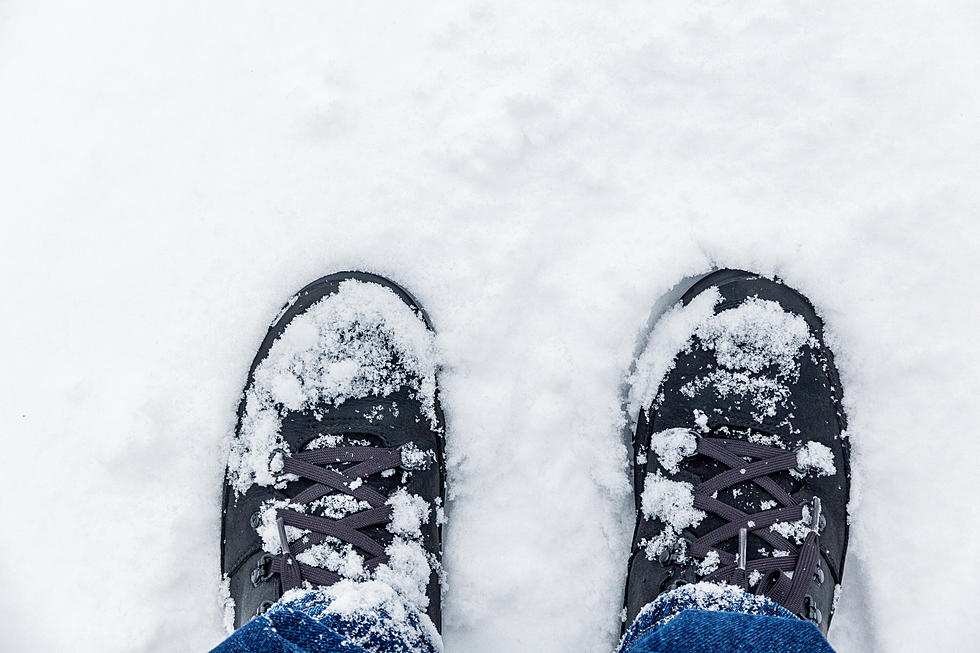 More April Snow Expected Across Western New York Tonight
TSM Media
It looks like Winter is not quite done with Western New York just yet.
A major Nor'Easter is impacting parts of the east coast and some of the outer rim of the storm will bring some of the white stuff here in Western New York. We could see up to an inch of snow across Western New York tonight into Tuesday morning.
Along with the snow, we will see a massive drop in temperature in the area as well. Today we will see a high near 50 but as the storm moves across the area we will see the temperatures drop into the 30s.
With another inch of snow, Buffalo will add to its lead in the Golden Snowball competition for the snowiest city in New York State.
As of today, Buffalo has a 9-inch lead over Rochester for the lead for the Golden Snowball. Buffalo has received 96 inches of snow while Rochester has received 87 inches of snow. In 3rd place so far is Syracuse with 74.1 inches of snow while Binghamton is in 4th place with 67.2 inches of snow. Albany rounds out the competition coming in 5th with 33.6 inches of snow.
The good news is that after the Nor'Easter passes through the area we will see more Spring-like weather here in Western New York. Starting on Thursday we will see rain showers with temperatures rising back into the 50s.
It even looks like the weekend will look good as the forecast is calling for partly cloudy skies with highs in the mid-60s for Saturday and Sunday. The temperature looks to stay in the upper 50s and low 60s as we head into May.
5 Very Buffalo Ways To Predict The Weather
Groundhog's Day is coming up and why leave it to Punxsutawney Phil or Dunkirk Dave to predict if Spring will come early. Here are some VERY Buffalo ways you can predict the weather here in Western New York.
Gallery Credit: Dave Fields
The Most Buffalo Way To Measure Snow
Buffalo is known for several things, snow, wings, Bills football, and for being a drinking town. So when we measure snow, we do it in the most Buffalo way, using beer cans.
Gallery Credit: Dave Fields
7 Photos That Perfectly Describe The Snow in Buffalo
These photos will show you how crazy the snow can get in Buffalo.
More From The New 96.1 WTSS