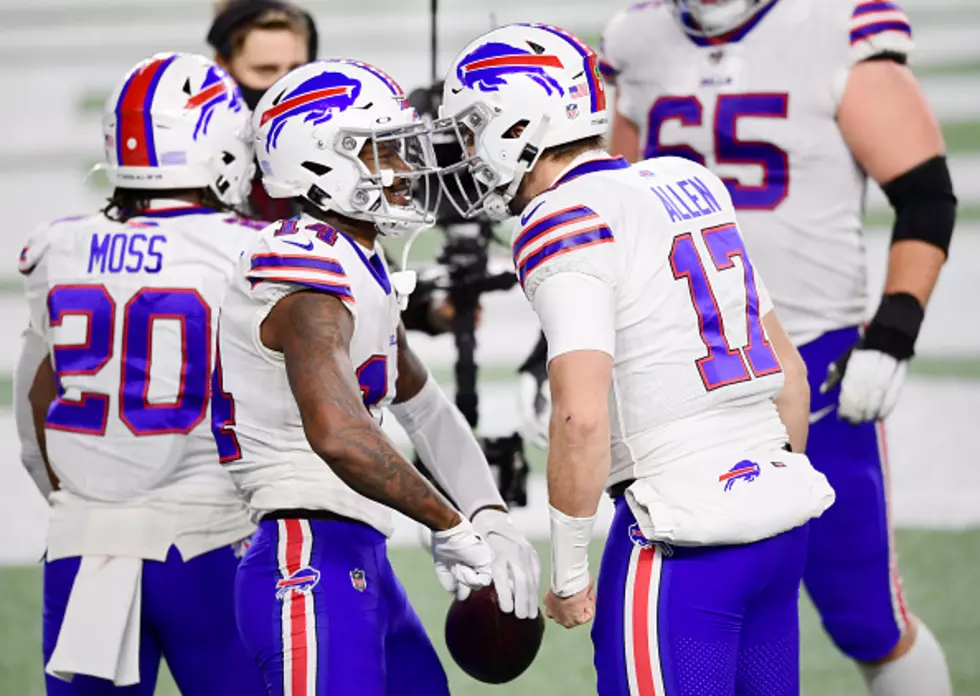 An Open Letter To Bills Fans: We Needed The 2020 Bills
Getty Images
Dear Bills Mafia,
I know what you're feeling. Losing hurts, especially when it's that deep of a playoff run. It's not fun. It's gut-wrenching. It's heartbreaking. It's moments like Sunday's loss that makes you think if that day will ever come -- "will they finally win a Super Bowl?" The answer is to that question is "yes."
There's no fan base like Bills fans. The dedication and love we have for the Bills is unmatched by any other fan base in the NFL. From going to the airport to welcome them back win or lose. Donating to opposing players' charities. Going to opposing stadiums. Renaming streets after Bills' players. The entire region basically became one giant Bills rally for the last few weeks. Bills fans, Bills Mafia, absolutely deserves a Super Bowl.
What the 2020 Bills team accomplished was so welcomed, not just because it's been so long since they had a team win the AFC East (25 years before 2020) and making it to the AFC Championship (first time in 27 years), but we are going through a global pandemic.
2020 sucked. It was hard on everyone and many people lost loved ones due to COVID-19. That pain is nowhere near the level of a Bills loss but this team gave people an escape from what was going on in the world. It gave this community hope. It allowed us to come together, which I'm so thankful for. It's fitting the Bills had their best season in almost 30 years in probably the worst year for our community in a very long time.
Josh Allen is 24 years old. Stefon Diggs is 27 years old. Tremaine Edmunds is 22 years old. Dion Dawkins is 26 years old. Tre'Davious White is 26 years old. The core of this team will be together for a while. They have one of the best head coaches in the NFL. They have one of the best general managers in the NFL. They have committed owners who love the team and the community. The future is bright and surely the experience of getting this far will resonate will the team until next season.
Remember, the Bills lost in the AFC Championship game before they made it to the Super Bowl in 1990. The team the 2020 Bills lost to in the AFC Championship game, lost in the AFC title game in 2018 (Kansas City Chiefs) before winning the Super Bowl in 2019. The Bills now know what it takes and they have drive to get back there.
My grandfather was a Boston Red Sox fan. He passed away in 2007. He thought he would never see them win a title but did in 2004. My friends who are Chicago Cubs fans never thought they see a champion but they did in 2016. I know there are Bills fans who have passed away before seeing their team win it all but they're there in spirit, and the family members who carry on that fandom do so with heavy hearts.
I can't say when the Bills will win the Super Bowl. It could very well be next year or the year after. I do know it's going to happen. The 17-year playoff drought is over. We finally have a team to be proud of. Bad times make the good times better. Those better days are here but the Super Bowl is still on the way, so keep your heads up.
I would never want to root for any other team than this one. We win together and we lose together.
Go Bills.
The Top 15 Pizza Places in Buffalo
More From The New 96.1 WTSS