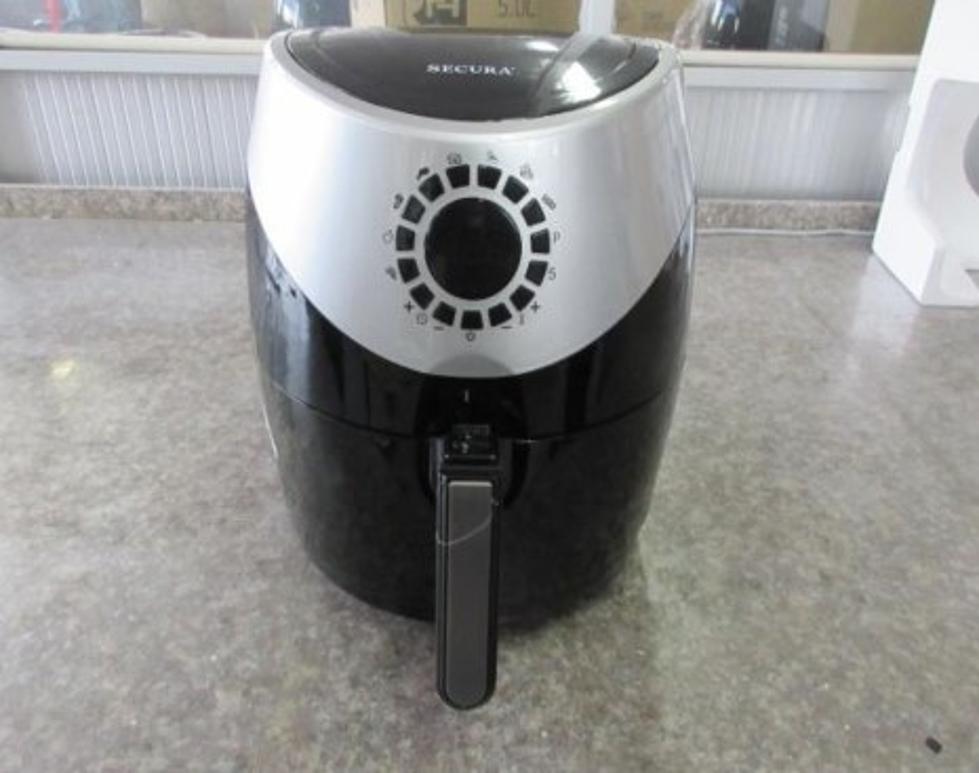 Massive Air Fryer Recall Impacts Cooks In New York
Photo Credit: United States Consumer Product Safety Commission)
Before you get ready for lunch or dinner today, you may want to check your air fryer.
One of the most popular appliances over the last several years is now part of a recall as Secura has issued a recall for thousands of their air fryers.
Feel Good Mornings With Dave Fields Mon-Fri 6am-10am
WHAT IS AN AIR FRYER?
Air Fryers have become very popular because of their convenience. Air fryers are cooking appliances that are used on the countertop. They combine a heating element with a powerful fan that helps circulate hot air around your food making it cook quickly and even.
HOW DO AIR FRYERS WORK?
Air fryers typically use a convection heat source to heat up the air around your food. Then it uses a fan to push the hot air around your food, making it brown and crispy on the outside without drying the inside.
WHICH AIR FRYERS ARE BEING RECALLED?
Secura air fryers with model number SAF-53D (TXG-DT16E) with date code 1901, and model number SAF-53 (TXG-DS16) with date codes 1903 and 1904.
WHY ARE THE AIR FRYERS ARE BEING RECALLED?
Secura has recalled about 6,400 air fryers due to fire and burn hazards. The air fryers in question could see the wire connection in the air fryer overheat and that could lead to possible fires.
WHAT SHOULD I DO IF I HAVE ONE OF THESE AIR FRYERS?
According to Secura, you should immediately stop using them and contact Secura for a $45 Amazon gift card or a free replacement of the consumer's choice with Secura products. You can get more information on Secura's website at https://www.thesecura.com/recall/.
Kids Fishing Pole Combo Recall
A recall has been issued for the Lil Anglers Recalls Children's Fishing Rods Sold with Kid Casters No Tangle Combos.
Gallery Credit: Dave Fields
LOOK: The 10 largest product recalls of the last decade
Estey & Bomberger, LLP compiled a list of the top 10 product recalls since 2007, ranked based on the number of product units recalled in the U.S.
Gallery Credit: Beth Mowbray
The Five Largest Food Recalls in History That Shocked Americans
Some recalls stand out above the rest because of their magnitude. These are five food recalls that were so serious that they caught the collective attention of the nation.
Gallery Credit: Traci Taylor
More From The New 96.1 WTSS