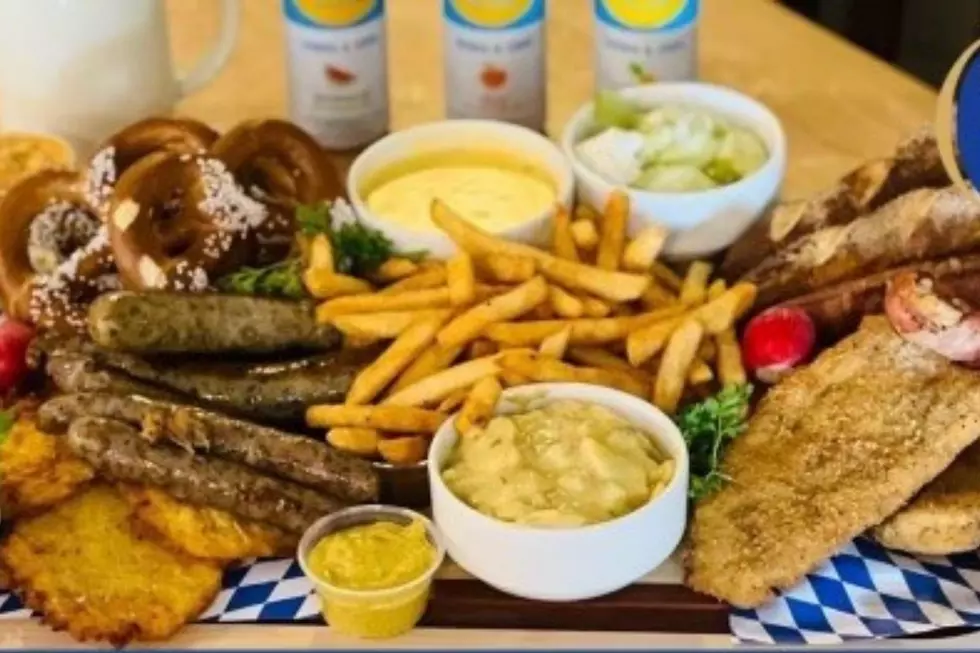 A 6,000+ Calorie Food Platter in Buffalo, New York?
Facebook/Canva
Grill. Eat. Repeat. This is the mantra for everyone who takes this weekend seriously. 
Memorial Day weekend is the unofficial "kickoff" to summer, and one of its most beloved traditions is stuffing our faces until we feel like we're going to explode. It's the best.
Hofbrauhäus Buffalo is leaning into this by offering "The Buffalonian Extravaganza Platter" this weekend. By ordering one of these, you'll be gorging on:
-3 wiener schnitzels
-2 bacon-wrapped stuffed krainer sausages with swiss cheese 
-3 pork bratwursts
-2 chicken bratwursts
-potato salad
-small pretzels
-1 lb. of french fries w/ bier cheese
-4 potato pancakes with apple sauce
-cinnamon sugar pretzel sticks with vanilla sauce
The platter is advertised to serve 4-5 people, but I thought it would be fun (depressing) to take the time to figure out exactly how many calories are in this entire delicious monstrosity. Keep in mind that I'm just guestimating based on the picture, and I haven't seen one of these in real life. 
If you were to house one of these bad boys all by yourself, you'd be potentially ingesting… Drumroll, please….
6,380 calories.
Now let's be conservative and pretend you and four of your friends decided to split it. That would give us…
1,276 calories per person.
You know what? I honestly thought that it would be a lot worse! It's Memorial Day weekend. Go ahead and treat yourself… just make sure that you dust off the treadmill afterward and keep the tums nearby.
What's your favorite thing to eat on Memorial Day weekend?
20 Restaurants In WNY The Food Network Should Feature
We love so many restaurants in Buffalo and The Food Network should highlight way more of them.
More From The New 96.1 WTSS