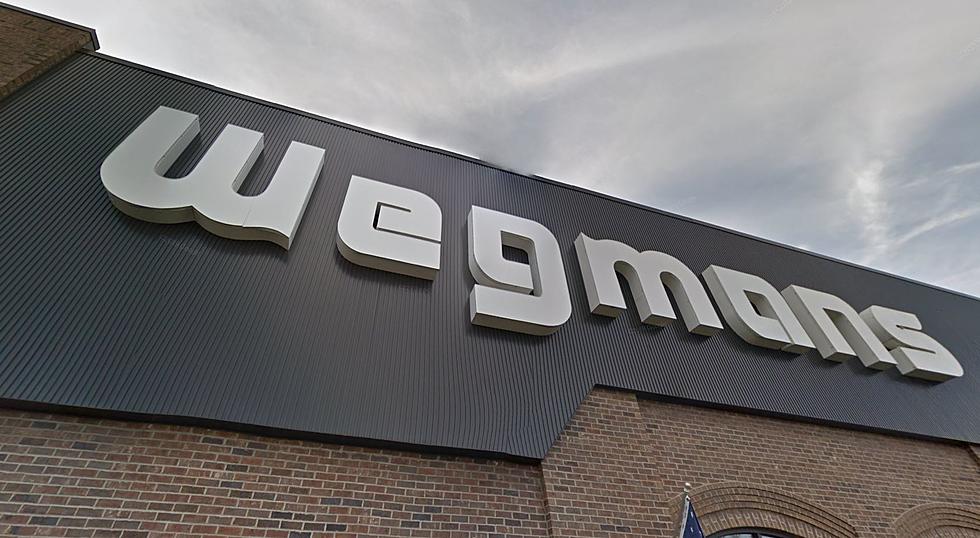 Bizarre $800 Shoplifting Story at Wegmans In West Seneca
Credit: Google Maps
It seems as if we have heard about some crazy stories of shoplifting. The fact that people think they can get away with certain items, or just the sheer quantity of items, is amazing.
Large grocery stores are used to dealing with shoplifters, but many times it's usually people who try and steal an item or two. It's certainly not every day you hear about someone trying to steal $800 worth of items, but that's apparently what happened earlier this month at the Wegmans in West Seneca.
According to the West Seneca Police Department's blotter report from the week of January 16-22, they responded to report from a Wegmans employee that an unknown male suspect shoplifted $800 worth of meats and crab legs on Tuesday, January 18th.
Yes, $800 worth of meats and crab legs.
The suspect fled the store in a vehicle, but the West Seneca Police Department were able to track down that vehicle's owner.
This is where it gets even weirder.
The owner of the vehicle says he loaned his car to a man, known only to him as "Captain Jack"...
The investigation is continuing on the whereabouts of "Captain Jack" based off the description.
I'm not sure why you would ever loan your vehicle to a man named "Captain Jack." The fact he stole $800 worth of meats and crab legs is surreal in and of itself, but going by that name makes it so much more bizarre.
Hopefully, Captain Jack is caught and held responsible.
Top 40 Winter Restaurants in Buffalo
The best winter restaurants in Buffalo and Western New York.
37 Restaurants Serving The Most Mouth-Watering Steaks In WNY
Gallery Credit: Brett Alan
15 Best Bagel Places in Western New York
Craving a bagel? Look no further than the best list of bagels in Western New York!
Here are the top 15 places to get a bagel.
50 Most Popular Chain Restaurants in America
YouGov investigated the most popular dining brands in the country, and Stacker compiled the list to give readers context on the findings. Read on to look through America's vast and divergent variety of restaurants—maybe you'll even find a favorite or two.
Gallery Credit: Paul Feinstein
LOOK: Food history from the year you were born
From product innovations to major recalls,
Stacker
researched what happened in food history every year since 1921, according to news and government sources.
Gallery Credit: Joni Sweet
LOOK: Here are the pets banned in each state
Because the regulation of exotic animals is left to states, some organizations, including The Humane Society of the United States, advocate for federal, standardized legislation that would ban owning large cats, bears, primates, and large poisonous snakes as pets.
Read on to see which pets are banned in your home state, as well as across the nation.
Gallery Credit: Elena Kadvany
25 True Crime Locations: What Do They Look Like Today?
Below, find out where 25 of the most infamous crimes in history took place — and what the locations are used for today. (If they've been left standing.)
LOOK: Best Beers From Every State
To find the best beer in each state and Washington D.C., Stacker
analyzed January 2020 data from BeerAdvocate
, a website that gathers user scores for beer in real-time. BeerAdvocate makes its determinations by compiling consumer ratings for all 50 states and Washington D.C. and applying a weighted rank to each. The weighted rank pulls the beer toward the list's average based on the number of ratings it has and aims to allow lesser-known beers to increase in rank. Only beers with at least 10 rankings to be considered; we took it a step further to only include beers with at least 100 user rankings in our gallery. Keep reading to find out what the best beer is in each of the 50 states and Washington D.C.
Gallery Credit: Angela Underwood
LOOK: 50 famous memes and what they mean
With the infinite number of memes scattered across the internet, it's hard to keep track. Just when you've grasped the meaning of one hilarious meme, it has already become old news and replaced by something equally as enigmatic. Online forums like Tumblr, Twitter, 4chan, and Reddit are responsible for a majority of meme infections, and with the constant posting and sharing, finding the source of an original meme is easier said than done. Stacker hunted through internet resources, pop culture publications, and databases like
Know Your Meme
to find 50 different memes and what they mean. While the almost self-replicating nature of these vague symbols can get exhausting, memes in their essence can also bring people closer together—as long as they have internet access.
Gallery Credit: Katherine Gallagher
LOOK: Here are the best lake towns to live in
Many of the included towns jump out at the casual observer as popular summer-rental spots--the Ozarks' Branson, Missouri, or Arizona's Lake Havasu--it might surprise you to dive deeper into some quality-of-life offerings beyond the beach and vacation homes. You'll likely pick up some knowledge from a wide range of Americana: one of the last remaining 1950s-style drive-ins in the Midwest; a Florida town that started as a Civil War veteran retirement area; an island boasting some of the country's top public schools and wealth-earners right in the middle of a lake between Seattle and Bellevue; and even a California town containing much more than Johnny Cash's prison blues.
Gallery Credit: Peter Richman
RANKED: Here Are the 63 Smartest Dog Breeds
Does your loyal pup's breed make the list? Read on to see if you'll be bragging to the neighbors about your dog's intellectual prowess the next time you take your fur baby out for a walk. Don't worry: Even if your dog's breed doesn't land on the list, that doesn't mean he's not a good boy--some traits simply can't be measured.
Gallery Credit: Sabienna Bowman
More From The New 96.1 WTSS