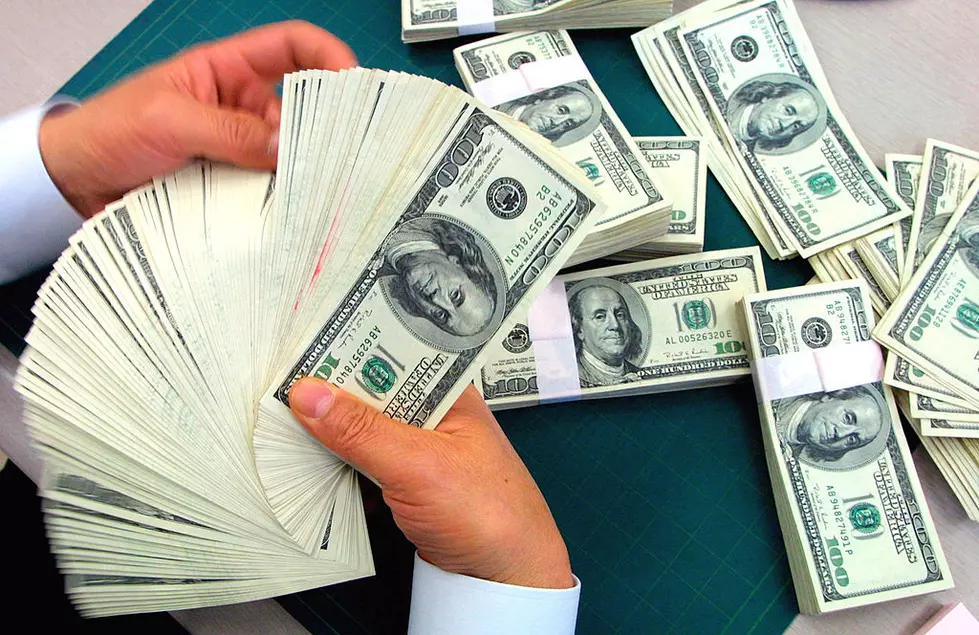 Does New York State Owe You Money?
Getty Images
It is the start of a new month and now is the perfect time to see if New York State owes you any money.
Currently, the state has over $18 billion dollars in unclaimed funds and some of that money can be yours.
Feel Good Mornings With Dave Fields Mon-Fri 6am-10am
On average, New York State returns around $1.5 million dollars to residents every day across the Empire State. So far this year they have returned over $223 million dollars.
WHAT ARE UNCLAIMED FUNDS?
Every year certain businesses in New York have to report dormant accounts to the state. Businesses like banks, insurance companies, corporations, and the New York State courts are required by law to report dormant accounts to the State Comptroller.
HOW DO I KNOW IF I HAVE UNCLAIMED FUNDS?
By law, businesses have to attempt to notify you by mail and publish the information in newspapers. If the money is still unclaimed they are turned over to the Office of the State Comptroller.
WHAT KIND OF ACCOUNTS LEAD TO UNCLAIMED ACCOUNTS?
Unclaimed funds can come from a variety of places. Old bank accounts, dividends, Estate proceeds, Insurance benefits, stock and bonds, deposits for utilities, and apartment security deposits are just a few ways money can go unclaimed.
HOW MUCH MONEY HAS NEW YORK GIVEN BACK THIS YEAR?
So far in 2023, New York State has given back over $133 million dollars in unclaimed money to the rightful owners.
HOW DO I KNOW IF I HAVE UNCLAIMED MONEY?
The New York State Comptroller's office has set up a website where you can search to see if you have any unclaimed money. You can visit the website by clicking HERE.
HOW DO I CLAIM ANY UNCLAIMED MONEY?
After searching the New York State Comptroller's website, if you find that you have unclaimed money with New York State, you can start the claim process right online. You can also submit your claim via mail.

HOW DO I KNOW IF MY CLAIM WENT THROUGH?
You can check the progress of your claim on the New York State Comptroller's website. To see your claim's progress click HERE.
Here's How New York State Will Spend Taxpayer Money In 2023
Gallery Credit: Yasmin Young
Check Out the Frivolous Things People Say They'd Spend Money on if They Won the Lottery
We asked people what frivolous thing they'd spend money on if they won the lottery (after all bills and such are paid, obviously) and their answers didn't disappoint!
Gallery Credit: Traci Taylor
New York Lottery Announces 7 "Big Money" Winners
According to the New York Lottery, there are seven New Yorkers who won $1 million dollars or more playing the lottery.
Gallery Credit: Dave Fields
More From The New 96.1 WTSS