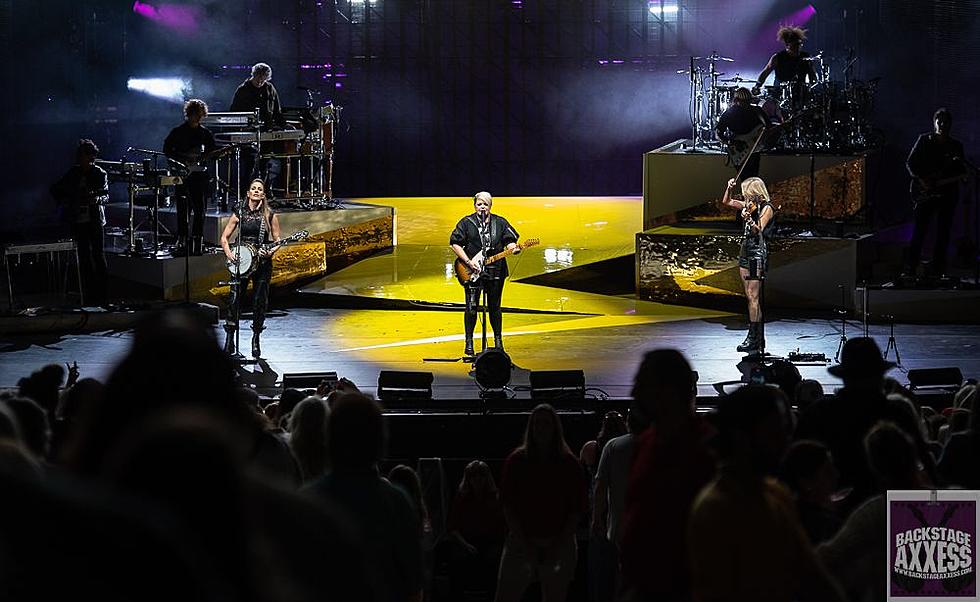 The Chicks Return To New York With Show In Canandaigua
Photo Credit: https://backstageaxxess.com/
The Chicks, formally known as the Dixie Chicks, returned to New York to play in front of nearly 15000 fans at CMAC in Canandaigua
The Chicks are one of the biggest female acts in music. Since they busted onto the scene in 1998 they have gone on to sell over 30 million albums. They also have won 13 Grammy awards and have been nominated for 32 Grammys as well.
Feel Good Mornings With Dave Fields Mon-Fri 6am-10am
During their career, they have had 6 songs hit #1 on the Billboard country music charts. Those songs are "There's Your Trouble", "Wide Open Spaces", "You Were Mine", "Cowboy Take Me Away", "Without You", and "Travelin' Soldier".
Our good friend David "Gus" Griesinger from BackstageAxxess was at the show with the camera in hand. (CHECK OUT PHOTOS AND FULL REVIEW)
Of course, many people know the Chicks for more than just their music. Back when they were known as The Dixie Chicks, they openly stated they were ashamed of US President George W Bush and his decision to go to war in Iraq in 2003.
Lead singer Natalie Maines made the statement while on stage in London, England and that led to major backlash in the United States. Thousands of country radio stations blacklisted their music and they saw their cover of Fleetwood Mac's "Landslide" fall off the charts two weeks after the statement was made.
The Chicks didn't back away from their political views when on stage in Canandaigua. During the song "Tights on My Boat.", on the video board behind them They showed cartoonish characters of Donald Trump, Vladimir Putin, and Ron DeSantis.
Playing before a near-sold-out show the Chicks show that they still have what it takes to put on an amazing show and the crowd was loving every second of the concert.
Check out some photos from their August 11th stop at CMAC in Canandaigua.
The Chicks Return To New York With Show In Canandaigua
The Chicks, formally known as the Dixie Chicks, returned to New York to play in front of nearly 15000 fans at CMAC in Canandaigua
Gallery Credit: Dave Fields
Taylor Swift Eras Tour Pittsbirgh
Taylor Swift was in Pittsburgh this past weekend.
Gallery Credit: Dave Fields
Shania Twain Brings Down The House At Concert In New York
Let's Go Girls....guys, kids, everyone! Country Queen Shania Twain was over the border bringing down the house at her latest show in New York.
Gallery Credit: Dave Fields
More From The New 96.1 WTSS