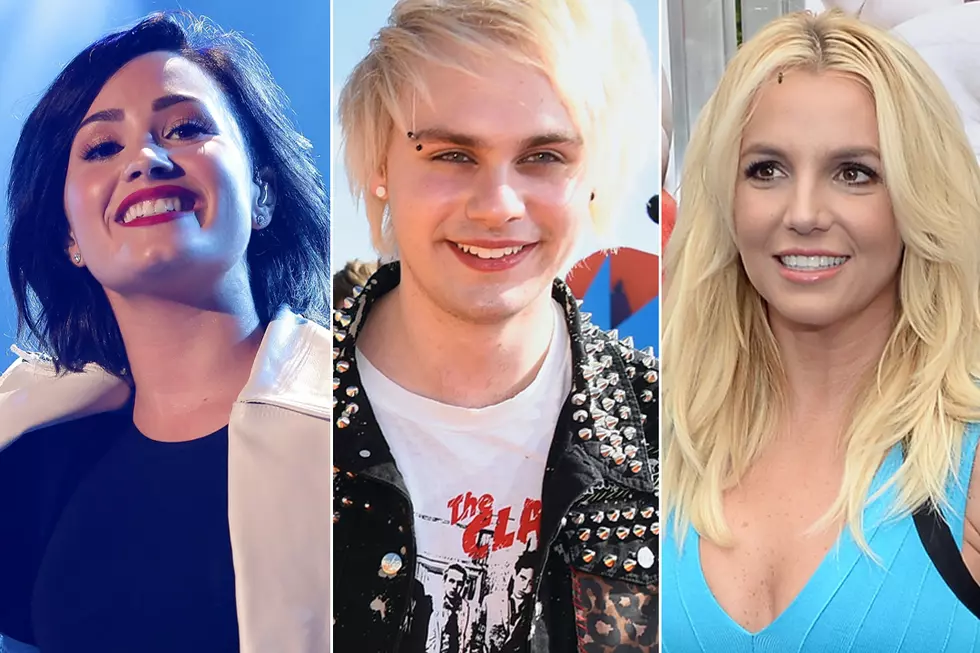 15 Pop Stars Who Injured Themselves While Performing
Alexander Tamargo / Frazer Harrison / Michael Buckner, Getty Images
Artists Who Got Injured While Performing
Between countless hours of rehearsal time and multiple show run-throughs, pop stars always do everything in their power to make sure that their performances look smooth, effortless and seemingly perfect. But no matter how hard an artist works on their craft and perfects the timing of their choreography, sometimes accidents happen.
While we've all seen a singer take a spill and get right back with only a minor bump or bruise plenty of times, there are some on-stage accidents that are just so brutally, painfully bad that they end up sending the superstar straight to the emergency room — and 2015 in particular seems to be a testament to how dangerous a live show can actually get.
Remember the run-in Michael Clifford of 5 Seconds of Summer had with the onstage pyro earlier in the year? Or that time when Florence and the Machine lead singer Florence Welch broke her foot while performing at Coachella? And speaking of feet, did you see Foo Fighters' frontman Dave Grohl break his own leg mid-performance? OUCH.
Although we have a great time watching our favorite music stars rock out onstage, we can't help but feel for them (and sometimes cringe!) when they get hurt during a performance.
And so, we're taking a look back at 15 pop artists who have suffered an injury while performing on stage. Check them all out in the gallery above, and remember: Safety first!
More From The New 96.1 WTSS