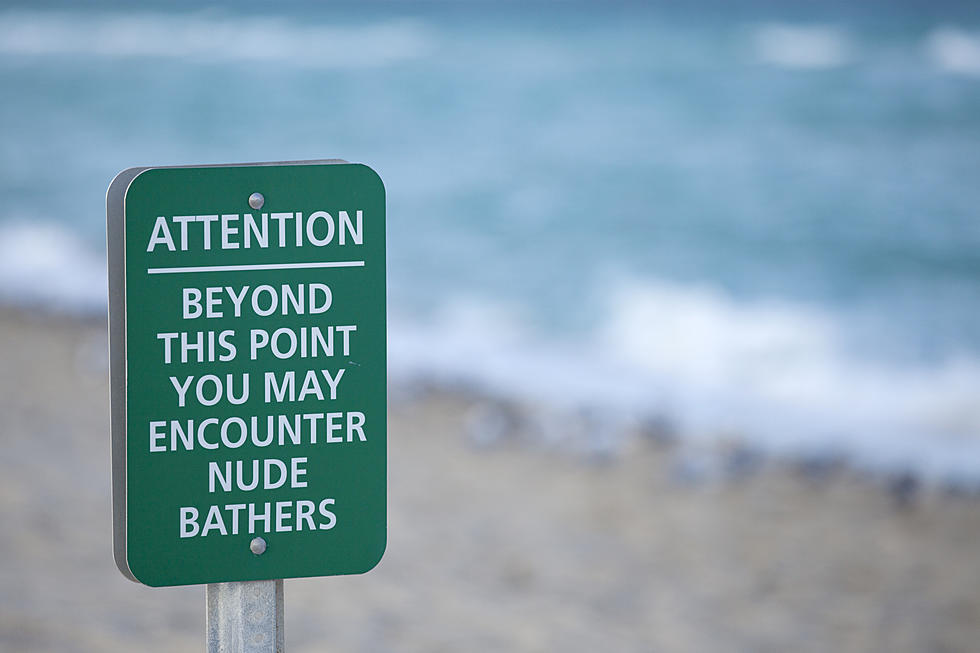 Are There Nude Beaches Around Buffalo New York?
Aneese
If you are thinking that tan lines stink and want to sunbathe or swim in the nude, is there anywhere in Western New York to do that?
First off just know that if you are caught nude in New York you can be given a ticket for indecent exposure. On the flip side, if you want to just go topless, whether you are a male or female, you can legally.
EXTRA: WOMAN ALLOWED TO SUNBATH TOPLESS IN NEW YORK
With that being said, are there places that you can go and swim, play, and enjoy the sun in your birthday suit?
Feel Good Mornings With Dave Fields Mon-Fri 6am-10am
According to a post on Reddit, there are two places here in Western New York.
The first place is Jones Pond Campground & RV Park. This is located at 9835 Old State Road, in Angelica, New York, and is known for being a prominently gay camping resort. One poster on Reddit did say that both gay and straight people camp and hang out in the park, so if you are looking for a place, it costs about $10 per day to enjoy the camping area.
The campground has a pool and pond as well as plenty of accommodations. It is member-only, so you would have to know a member to check it out.
The other place mentioned on Reddit was Brushwood Folklore Center. According to their website, Brushwood is a clothing-optional campground that offers cabins, primitive campsites, and RV sites. General camping is open from May 26th until September 6th.
If you are looking to spread your wings and do some traveling, there are places all over New York State where you can swim and hang out in your birthday suit.
EXTRA: PLACES TO SWIM NUDE IN NEW YORK
So this summer if you want to avoid tanlines there are places where you can let the shine where it normally doesn't.
Nude Family Camground in Illinois
The family that plays naked together stays together. You can play all day in the sun with plenty of sunscreen in all the places needed at Blue Lake Resort.
Gallery Credit: Blue Lake Resort
Let it All Hang Out, These Maine Resorts are Completely Nude
Maine is not as snobby as you think because these three locations encourage you to be naked.
Gallery Credit: Lizzy Snyder
Smaller is Better at This "Nude Beach" in Downtown Boise
We found a "nude beach" in downtown Boise and everything is so tiny!
Gallery Credit: Chris Cardenas
More From The New 96.1 WTSS