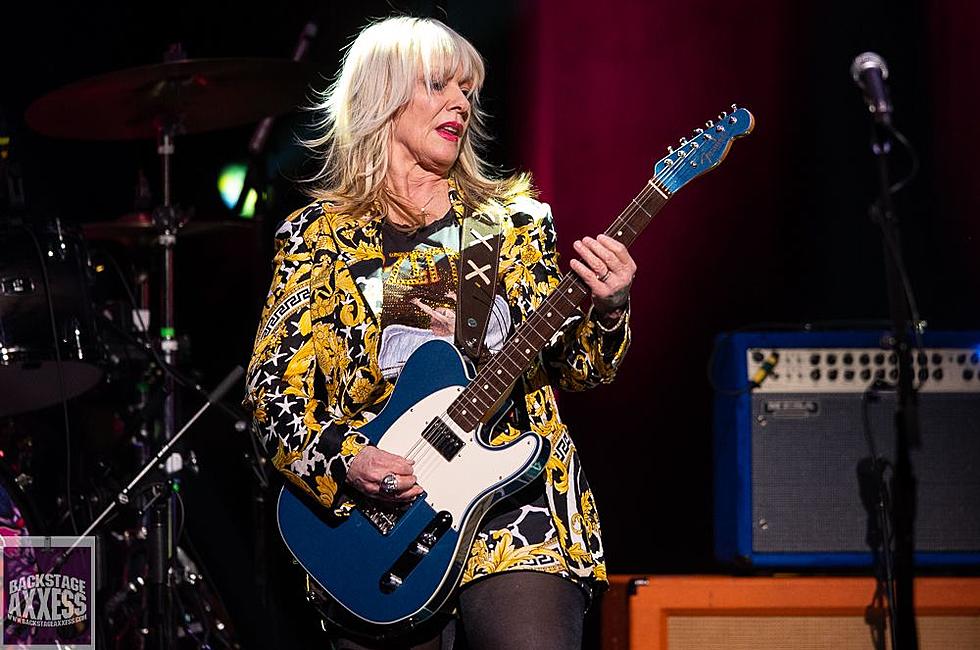 Nancy Wilson Rocks Western New York [PHOTOS]
Photo Credit: David "Gus" Griesinger
Last week Rock and Roll Hall of Famer Nancy Wilson took the stage and rocked Western New York
Wilson, who was a founding member of Heart, announced a nine-date tour in 2022 and one of the stops on tour was the Avalon Theater inside the Fallsview Casino in Niagara Falls, Ontario on June 6th.
Feel Good Mornings With Dave Fields Mon-Fri 6am-10am
Other dates on her tour include Atlantic City, Frederick, and Hyannis.
Besides playing the hit songs from Heart, she also did some cover tunes that included "Band on the Run" by Paul McCartney and Wings and "Rock and Roll" by Led Zeppelin.
Wilson also has a former TV star helping here on vocals. Kimberly Nichole, who was on season 8 of the TV show "The Voice" helped sing backup vocals and even shared the lead mic with Nancy during the song "Straight On".
Overall the show was a crowd-pleaser and even one of our winners who scored tickets to the show said it was amazing. Check out this email that he sent to the station.
Thank you very much for selecting me to see Nancy Wilson's Heart last evening. She put on an incredible show and I appreciate the tickets. Thank you again
Kevin Lillis
Wilson is one of the many shows that are expected to come through Western New York this year. Already on tap are Pitbull, Bryan Adams, and of course the biggest concert in Downtown Buffalo, Taste of Country.
Check out some photos of Nancy Wilson courtesy of our friend David "Gus" Griesinger from BackstageAxxess was at the show with the camera in hand.
Nancy Wilson
Check out some photos of Nancy Wilson at the Avalon Theater inside the Niagara Fallsview Casino.
Gallery Credit: Dave Fields
"The Boss" Bruce Springsteen Rocked Buffalo New York
Last week Western New York had a chance to sign along with "The Boss" Bruce Springsteen.
Gallery Credit: Dave Fields
Billy Joel OLG Stage in Niagara Falls
Billy Joel performs at new OLG Stage in Niagra Falls, Ontario.
Gallery Credit: Dave fields
More From The New 96.1 WTSS