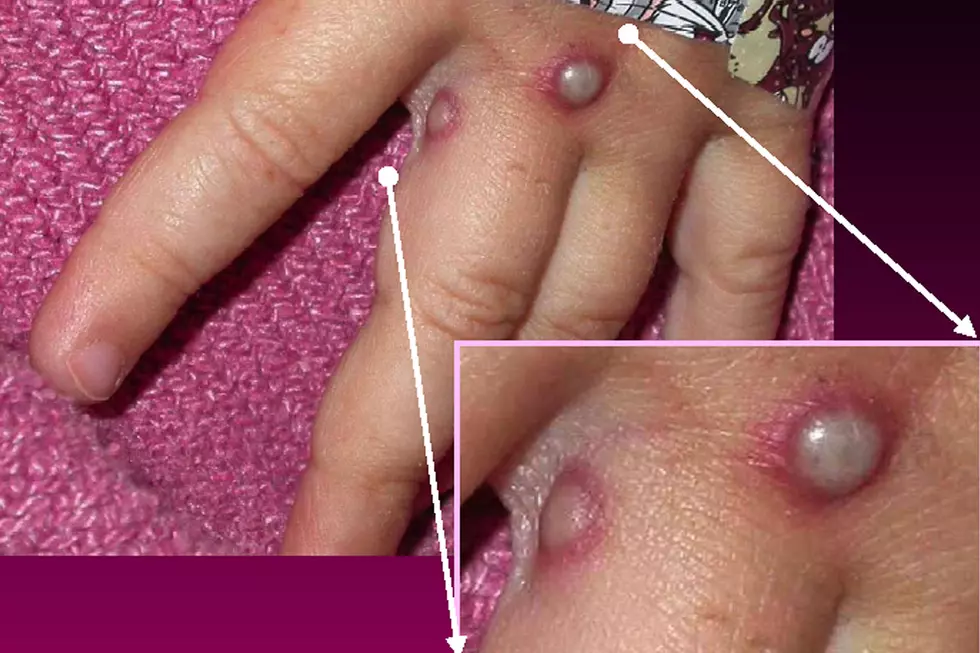 New York State Has The Most Cases Of Monkeypox In The United States
Getty Images
Monkeypox is spreading around the United States and New York State has the most cases. Here's a look at what counties currently have cases.
A person can contract monkeypox in several ways. It can be spread from person to person through:
- Direct contact with a monkeypox rash, scab, or body fluids of an infected person
- Respiratory secretions during face-to-face contact
- During intimate contact like kissing, sex, or cuddling
- Contact with items that were previously touching the rash or bodily fluids of an infected person
- Pregnant people can spread monkeypox through the placenta
A person can also contract the virus by being bitten or scratched by an infected animal. Preparing or eating meat or using a product from an infected animal can also spread the virus to a person.
According to the Centers for Disease Control,
Monkeypox is a rare disease caused by infection with the monkeypox virus. Monkeypox virus is part of the same family of viruses as smallpox. Monkeypox symptoms are similar to smallpox symptoms, but milder; and monkeypox is rarely fatal. Monkeypox is not related to chickenpox.

 
Governor Kathy Hochul announced that New York State received almost 9,000 doses of a monkeypox vaccine. The New York State Department of Health was allocated 8,822 doses of the JYNNEOS vaccine from the federal government. Additionally, New York City will get an extra 23,963 doses directly from the federal government.
New York State has the most cases in America, followed by California, Illinois, Florida, and Georgia, according to CDC data as of July 20, 2022.
Here's Where Monkeypox Has Spread In New York State:
As of July 20 2022, a total of 756 confirmed orthopoxvirus/monkeypox cases - a designation established by the Centers for Disease Control and Prevention (CDC) - have been identified

 
Greene County - 1 Case
Orange County - 1 Case
Albany County - 1 Case
Tompkins County - 1 Case
St. Lawrence County - 1 Case
Rockland County - 1 Case
Chemung County - 1 Case
Sullivan County - 1 Case
Erie County - 2 Cases
Monroe County - 4 Cases
Nassau County - 4 Cases
Suffolk County - 9 Cases
Westchester County - 18
New York City - 711 Cases
The Symptoms and Signs of Monkey Pox
More From The New 96.1 WTSS