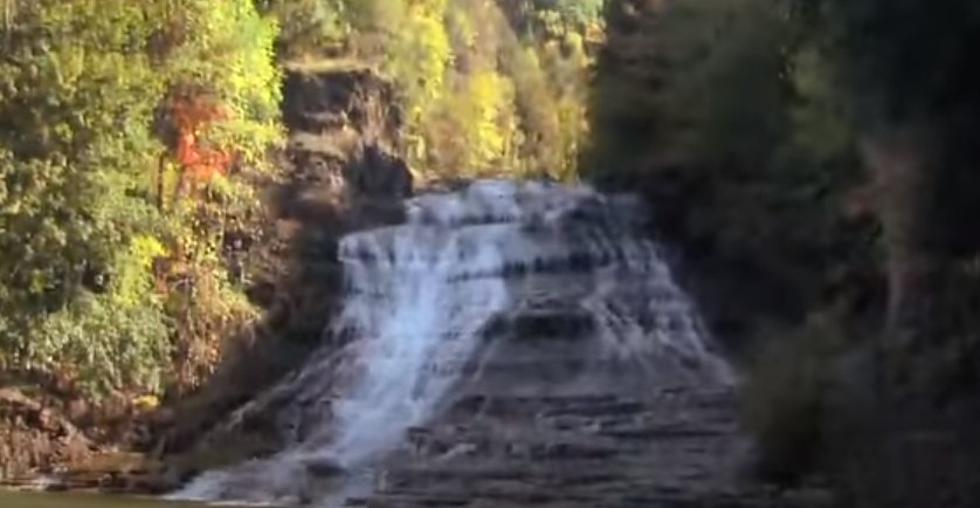 The Most Beautiful Town In New York
Photo Credit: YouTube
If you are looking for a quick road trip there is one town in New York that should be on your weekend getaway list.
Located in Central New York, this small town which is home to a major university was recently named the prettiest in the entire Empire State.
According to the website, travellemming.com, Ithaca is the prettiest town in New York State.
I will admit, as a born and raised Western New Yorker, it is hard to argue with this call.
We had a chance to visit Ithaca last fall when my son Avry was looking at colleges. We drove along the Finger Lakes and it was during the time the leaves were changing colors and it was an amazing drive.
Feel Good Mornings With Dave Fields Mon-Fri 6am-10am
Not only is Ithaca surrounded by beauty, but the campus of Cornell is also there and that place is beautiful too. The architecture on the campus will make you want to stay and walk around for hours.
Of course, the "downtown" area of Ithaca is pretty as well. We stopped for lunch and found ourselves walking around enjoying all the local mom-and-pop stores.
If you like adventure, Ithaca is surrounded by great hiking trails and waterfalls.
Ithaca has both beauty in town and in nature.
So if you are looking for a place to spend a long weekend Itacha is the place to be...just be warned you might fall in love with the area and want to move out there permanently.
5 New Laws You Should Know For 2023 In New York State
2023 comes some new laws that you need to know about.
Gallery Credit: Dave fields
Best Concerts Ever Performed In Buffalo New York
We asked music lovers from all over Western New York what was their favorite concert they saw in the 716.
Gallery Credit: Dave Fields
7 Of New York State's Most Iconic Natural Landmarks
We are extremely lucky in New York State that there are several iconic natural landmarks. We wanted to highlight 7 of New York's natural wonders. Check out our list below.
Gallery Credit: Dave Wheeler
More From The New 96.1 WTSS