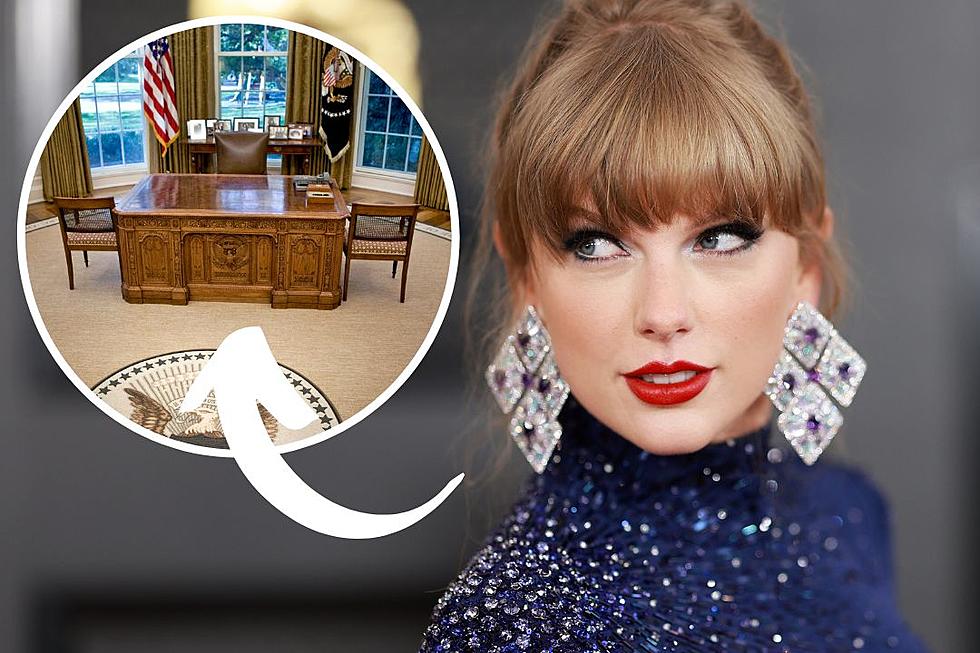 TikToker Says This Is the Only Thing Stopping Taylor Swift From Becoming President
Matt Winkelmeyer / Brendan Smialowski, Getty Images
One TikToker has a very passionate theory about Taylor Swift's potential presidential aspirations.
According to Alex Pearlman, a.k.a. @pearlmania500 on TikTok, Swift could easily become president if she wanted to... it weren't for just one thing stopping her from running.
"Taylor Swift could be the president of the United States. The only thing keeping her from it is possibly the Constitution," Pearlman said.
Need further proof? "First thing you need to know is that video I stitched earlier, that is from Philadelphia last night," the user continued, referring to a clip of Swifties singing outside the stadium where Swift was performing.
"They have 70,000 seats in that arena [Lincoln Financial Field]. She's doing three shows. 210,000 people bought seats to this weekend of concerts. There were still 20,000 people outside the stadium, just listening and dancing! That's the pull this lady has," he shared.
Pearlman explained that even Hillary Clinton, an actual presidential candidate in 2016, only pulled in around 18,000 people per night at the nearby Wells Fargo Center in Philadelphia for the three-day Democratic National Convention.
"Donald Trump's always talking about his big crowds. Donald, when have you ever sold out a f---ing stadium? You've never done that," Pearlman exclaimed.
READ MORE: Taylor Swift and Ice Spice Team Up for 'Karma' Remix
Pearlman added that Swift even had a four-hour-long merch line the day before the concerts even started.
"I have never seen this many white women in one place in Philadelphia, and I regularly used to go to brunch and farmer's markets," he joked.
The one thing barring Swift from becoming president right now?
"Possibly Article Two, Section One, Clause Five of the Constitution. As all Taylor Swift fans know, she was born on December 13, 1989, which means on Election Day [2024], Taylor Swift will be 34 years old," Pearlman said, explaining that Article Two states that a person must be 35 years old to become the president of the U.S.
However, there may be a loophole.
"You have to be 35 to be president, doesn't mean you have to be 35 to run for president," he said, adding that on Inauguration Day in 2025, Swift would be 35.
He backed up this theory by revealing that current President Joe Biden once employed this strategy when running for senator at age 29.
"Joe Biden proves that Taylor Swift could run for the presidency, and her crowds prove that she'd probably win. She would most definitely win," Pearlman said, adding, "She took down Kanye! Everyone who's ever come for Taylor, they always end up with a song about them, and they have less power. I'm looking at you, John Mayer!"
According to Pearlman, the irony is that if Taylor Swift "became the president, she would be giving up power."
Watch the TikTok, below:
Pop Songs With Political and Social Messages
More From The New 96.1 WTSS