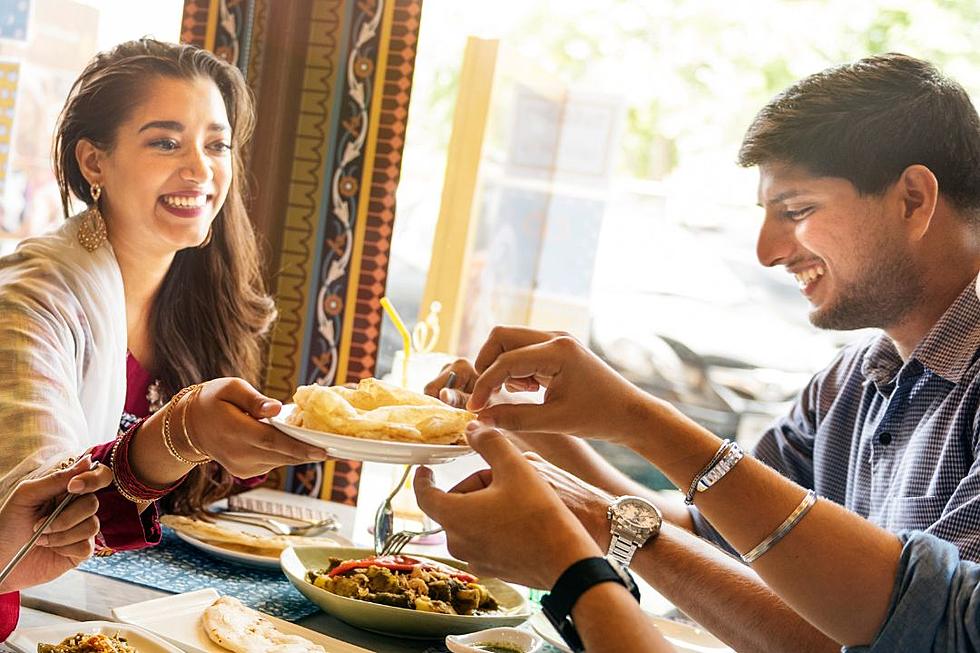 South Asian Woman's Boyfriend Furious She Didn't Cook 'Western Enough' Dinner for Guests
ThinkStock via Getty Images
A South Asian woman on Reddit was confused by her boyfriend's "furious" reaction to a meal she prepared for his co-workers, telling her that the meal she cooked for their dinner guests wasn't "Western [Indian] enough."
In her post, the woman explained that her boyfriend recently got a promotion at work, so she offered to host his co-workers over for a traditional Bangladeshi dinner, which she would make from scratch.
"He got excited and said yes. He gave me a heads up that two of them are vegetarian. For dinner, I cooked white rice, tomato chutney, mashed potatoes, spinach, onion fritters, fried eggplants, Chinese vegetables, spicy egg curry, chicken curry and lentils with green mango," she detailed, adding that she served "gajar halwa (carrot-based pudding)" for dessert and "veg strips snack and beverages before dinner as an evening snack."
Throughout the night, her boyfriend's co-workers seemed pleased with the meal, complimenting her and asking questions about ingredients and the best way to eat the dishes, which she was "happy to answer."
However, after they left, her boyfriend started ranting and asked her, "What was that all about?"
"I got very confused, and apparently when he assumed I was gonna cook traditional meals, he thought it would be more like what they serve at the weddings (biryani, chicken roast, spicy beef curry, kebab, fried fish and other type of veggie dishes)," she explained.
The woman told him she cooked "traditional comfort foods" from Bangladesh which were all seasoned properly "and made from scratch." However, her boyfriend shot her down, telling her they should have just gone to a restaurant and that she's "lucky none of them are Indian or something, otherwise, they'd be able to tell that we just fed them grass."
Now, the woman is stunned and heartbroken as she put "high effort into all of that cooking."
READ MORE: Man Yells at Girlfriend for 'Eating Everything' in Their Kitchen
Reddit users in the comments section were happy to give the woman an outside perspective and slammed her boyfriend for his audaciously rude behavior.
"Dinner sounds delicious, and just from the number of dishes seems like it was a lot of work. Two problems I see: Your BF didn't bother to help you cook for him, and his colleagues and your BF didn't even care to ask what you were making. Your BF doesn't seem to appreciate you and what you do for him," one person wrote.
"I am absolutely disgusted by the BF. Not only did he not help, but I was pretty sure he did not even notice what she was cooking. This was an intricate, complex menu. I think she is an excellent cook because she is downplaying the effort that went into this. This is elite South Asian cooking. Each of the dishes requires a different technique. Especially Gajar ka halwa is so labor intensive. Bravo ... for making such a thoughtful menu. Please never doubt yourself," someone else shared.
"The audacity of him to say you're lucky none of them are Indian when you're freakin' Bangladeshi," another commented.
Celebrities Accused of Cultural Appropriation
More From The New 96.1 WTSS