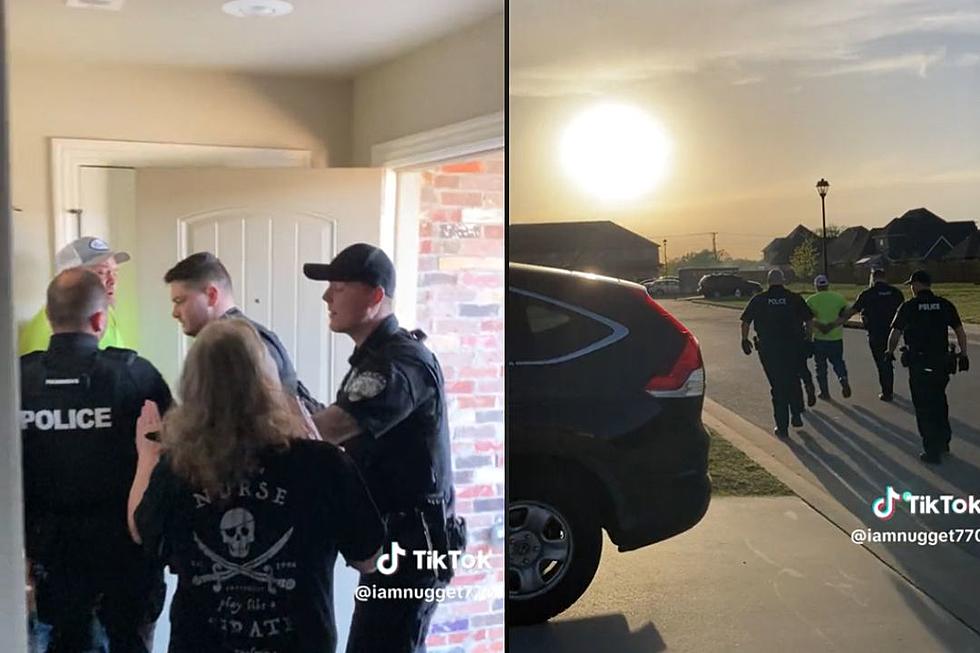 Alleged 'Drunk' Dad Arrested for Piercing for Son's Ears, Facing Felony Charges (VIDEO)
@iamnugget770 via TikTok
Chaos ensued after a father in Arkansas pierced his son's ears without a license. Now, he's facing serious charges.
On April 20, a Springdale High School resource officer alleged to authorities that a student was going around telling people his "drunk" father "put him in a choke hold and shoved the piercing in his ear," the Tontitown Police Department said in a statement.
After Jeremy Sherland, 45, admitted he pierced his son's ears, local police showed up to the man's home to arrest him.
Sherland's son filmed his father's arrest, which was shared and went viral on TikTok.
The footage shows Sherland being pinned against a wall and handcuffed as he laughs at the officers.
"I wanted my ears pierced," the son yells at the officers, as Sherland's wife repeatedly asks, "Why are you doing this?"
READ MORE: Man Arrested After Allegedly Slapping Woman in the Face With Pizza
One of the officers informs her that her husband is being arrested for performing "body art without a license."
After a brief struggle, the cops remove Sherland from his home as his wife and son follow them outside.
"It takes three cops, four cops, coming into my house with no permission. No permission and busted in my front door," the woman says.
Watch below:
Sherland is facing charges of endangering the welfare of a minor, refusing arrest and obstructing governmental operations, according to police records.
In Arkansas, it is against the law for artists to "perform body art on a person under sixteen (16) years of age, regardless of parental consent." Violation of the law is a Class D felony.
Celebrities Who Have Been Arrested
More From The New 96.1 WTSS