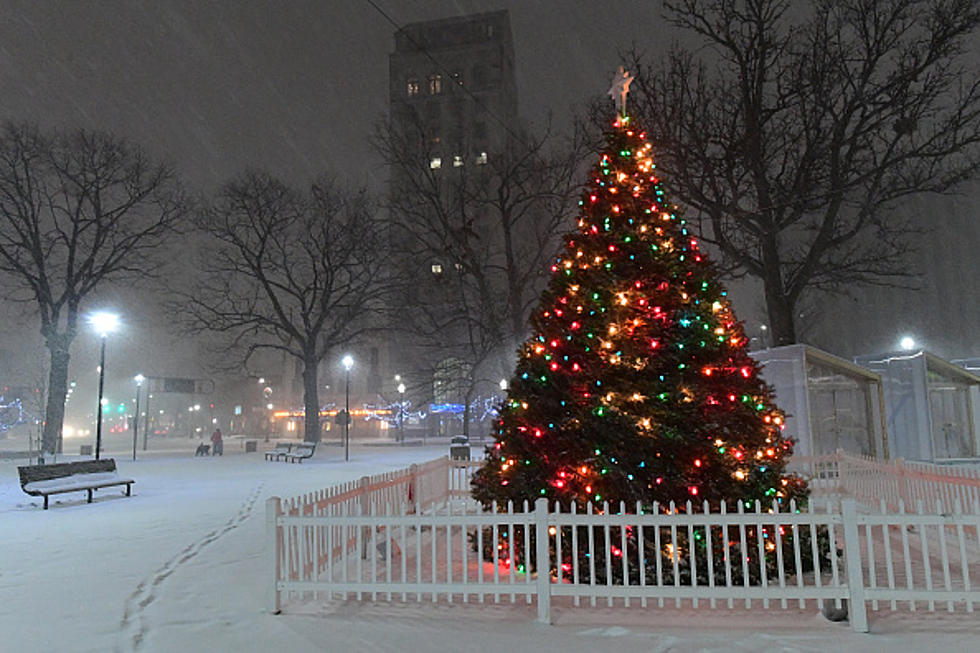 New York State Should Get a White Christmas This Year
Getty Images
We're getting to the point of November where we have a clear view of the holiday season.
Thanksgiving is less than 10 days away and that means that everything Christmas will be everywhere. The music, food, lights and decorations. It's called "the most wonderful time of the year" for a reason. The four weeks puts many people into a better state of mind.
One thing that enchants the hearts of many people, especially here in the northeast and New York state, are the chances for white Christmases. There is nothing like getting gifted a perfectly white Christmas: just enough snow to make it a winter wonderland, but not too much where it impacts travel (such as the Christmas week blizzard of 2022).
It's never too early to look at the potential chances for a white Christmas. According to the recent Euro extended snow model for New York state, we have a good chance for a snowy Christmas in 2023.
There's over a foot of snow forecasted between now and through Christmas Day for the vast majority of New York State; more if you live downwind of Lake Erie or Lake Ontario.
Remember, this would be spread out over a four or five week period; it's also a prediction, not a true forecast, so doesn't mean this will definitively will happen.
It gives us a good chance though. There's a good chance we see snow by next week and the week after, which could mean the first significant snowfall of the season.
If you want a white Christmas in 2023, it appears we have a great chance as we head closer to the holiday season.
10 New York State Towns Right Out of a Hallmark Christmas Movie
These 10 towns will make you think you're in a Hallmark Christmas movie.
31 Things That People Who Love Christmas Do In WNY Every Year
Gallery Credit: Brett Alan
14 Places To Buy Cheap Christmas Trees In Western New York
Gallery Credit: Brett Alan
More From The New 96.1 WTSS