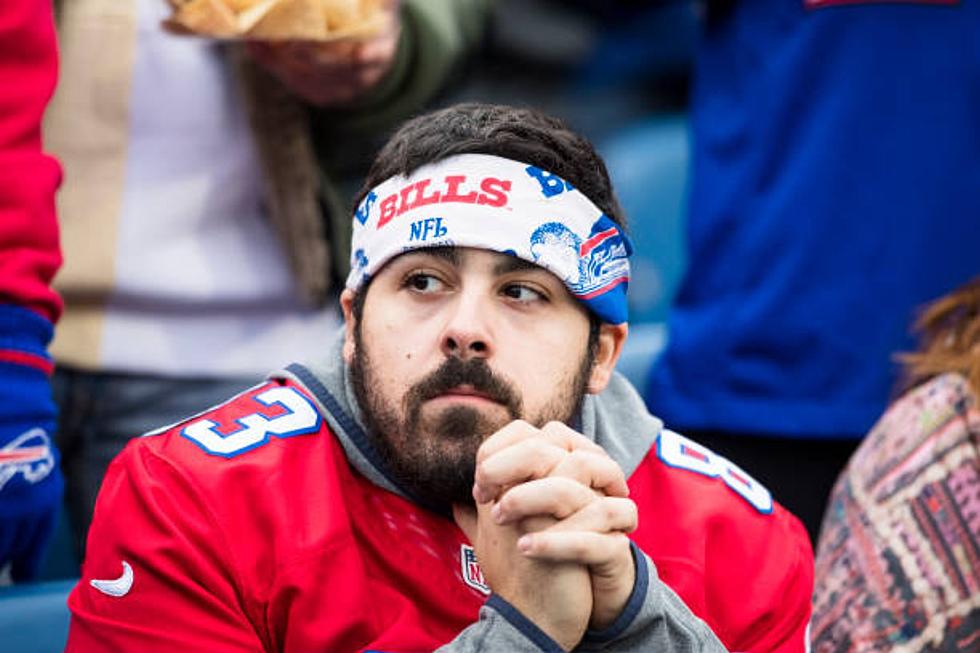 Fans Agree: There's One Good Thing About The Bills Being Bad
Getty Images/Canva
You wouldn't think that the Buffalo Bills slumping to a lackluster 6-5 record would be good news for Bills fans - but for some, it is.  
For years, Bills Mafia has been openly complaining that the team wasn't being taken seriously by the media or the NFL. Their proof? The lack of games getting primetime airtime. 
For a long time, it was rare to see the Bills play outside of a Sunday afternoon at 1pm. The Sunday and Monday night football schedule was dominated by star players and franchises - neither of which Buffalo was considered to have.  
This year, that all changed. After three straight years of solid playoff performances, it looked as though the Bills were finally considered "worthy" of a primetime TV slot and had five games scheduled for Sunday or Monday night football - including week one against the Jets. 
It didn't take long for Bills fans to figure out that when it comes to primetime NFL games, the grass is always greener.
Not only have the Bills played terribly in these late games, but these 8:20 pm kickoff times are straight-up exhausting. Waiting all afternoon in anxious anticipation just to suffer through a three-hour emotional rollercoaster at the end of the day isn't our idea of a good time. 
And dragging ourselves into work after a long, disappointing night (combined with the late-night tossing and turning after we lose) is no picnic. Every person you encounter the next day, whether it's your family, co-workers, or fellow shoppers at the supermarket, is in a foul mood. 
That's why, unsurprisingly, Bills fans are starting to agree that Sundays at 1pm are the ideal time slot for us. 
We're tired, fed up, and ready for a break.
Sure, primetime games seemed great at the time, but the joke's on us.
Bills fans will get a little bit of a reprieve from the late nights these next few weeks, because the next four games have a 4:25 pm start. But for those who miss an early Sunday afternoon game followed by a lazy Sunday, the bad news is we won't be seeing one again until New Year's Eve. 
But the good news (?) is if the Bills keep playing this badly, we might not see them play in another primetime game for a long, long time.
10 Gifts For Frustrated Buffalo Bills Fans
We love our team, but that doesn't mean we're happy. Here are some holiday gifts that could finally make a Bills fan crack a smile this season.
Gallery Credit: Etsy/Canva
Things Sad Bills Fans Say After Disappointing Losses
Gallery Credit: Brett Alan
More From The New 96.1 WTSS