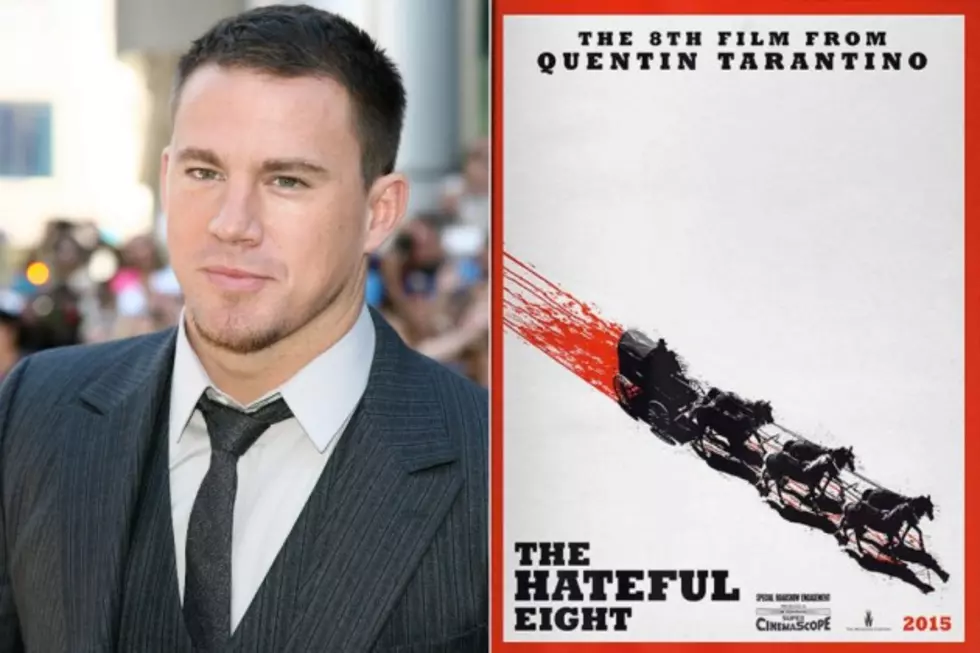 'The Hateful Eight' Eyes Channing Tatum for Major Role
Getty Images/The Weinstein Company
The cast of Quentin Tarantino's 'The Hateful Eight' is shaping up to be one of the most exciting ensemble casts in quite some time, and now it's looking to add one of the biggest leading men to the roster: Channing Tatum is being eyed for a leading role in Tarantino's upcoming Western, and word is that the role is pretty major.
Deadline reports that Tatum is "circling" a role in 'The Hateful Eight,' which is set to head into production early next year. The role is said to be a major one, although the report declines to mention which role that might be. 'The Hateful Eight' recently cast Jennifer Jason Leigh in the leading role of Daisy Domergue, a woman wanted for murder and set to hang for her crimes.
The film takes place in Wyoming just after the Civil War, as two bounty hunters, a sheriff, and a female prisoner are trapped with four strangers during a blizzard -- strangers who may or may not be trying to set the female prisoner free.
If he joins the cast, Tatum will star alongside Leigh, Bruce Dern, Walton Goggins, Samuel L. Jackson, Michael Madsen, Kurt Russell, Tim Roth, James Parks, James Remar, and Zoe Bell. The film is currently set for a winter 2015 release.
More From The New 96.1 WTSS