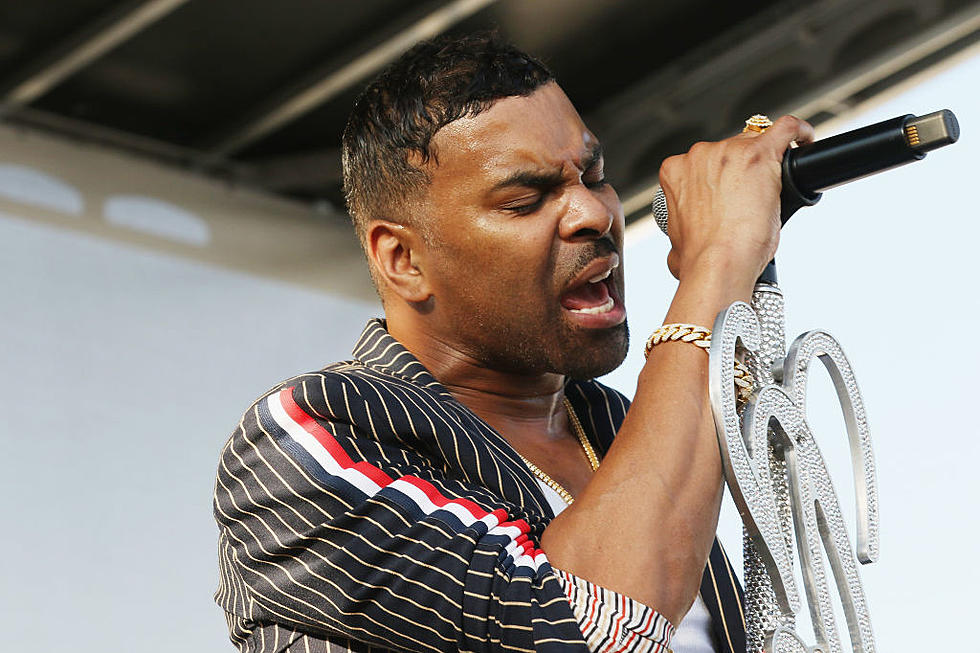 Ginuwine Is On The Way To Western New York
Getty Images
Yet another amazing concert is on its way to upstate New York, so R&B fans need to get ready for a great weekend.
Elgin Baylor Lumpkin. better known as the multi-platinum singer, songwriter, dancer, and actor Ginuwine has had an epic impact on Hip Hop and R&B during his more than 30-year career. Hailing from Washington DC, Lumpkin started his career as part of the Swing Mob, a Hip Hop collaborative that is responsible for many of your favorite 90s rappers, singers, and producers including Missy Elliott, Timbaland, Playa, Jodeci, Steve J., and more. Many people don't know that Swing Mob has a special connection to Western New York due to the fact that it started in a recording studio just outside of Rochester, NY.
Ginuwine has sold well more than 6 million albums in his career and has earned 5 platinum records along with 1 gold one, and 6 records being top 10 on the charts. That's in addition to his number 1 album as part of the group TGT, a collaboration with Tank and Tyrese.
Ginuwine is performing live in concert on Saturday, July 2, 2022, in Waterloo, New York inside of the Del Lago Resort and Casino's the 2,400 seat Vine Showroom in Waterloo. Doors are set to open at 8 p.m. and tickets are available right here on the Del Lago Resort website.
I've had the opportunity to see Ginuwine perform a few times over the years and I can tell you that you're going to be in for an amazing show.
This is yet another concert to be announced for this year and an epic spring and summer of concerts in Western and Central New York is upon us. I am seriously looking forward to these shows. 2022 is really turning into the year for us to be outside enjoying life and summer. From Tim McGraw to Lil Jon, Mya to Boys II Men, and now Ginuwine, there is going to be something for everyone, and while I cannot speak for you, I plan summer like I have never summered before this summer.
Ginuwine
The multi-Platinum singer, songwriter, dancer, and actor is coming to Western New York for a show at the Del Lago Resort and Casino.
Gallery Credit: Ed Nice
'
17 Fairs in New York State to Visit For Summer Fun An Excitement [List]
Gallery Credit: Yasmin Young
Top 10 New York Politicians Who Have Been Arrested
The list is long but distinguished
Gallery Credit: Ed Nice
More From The New 96.1 WTSS