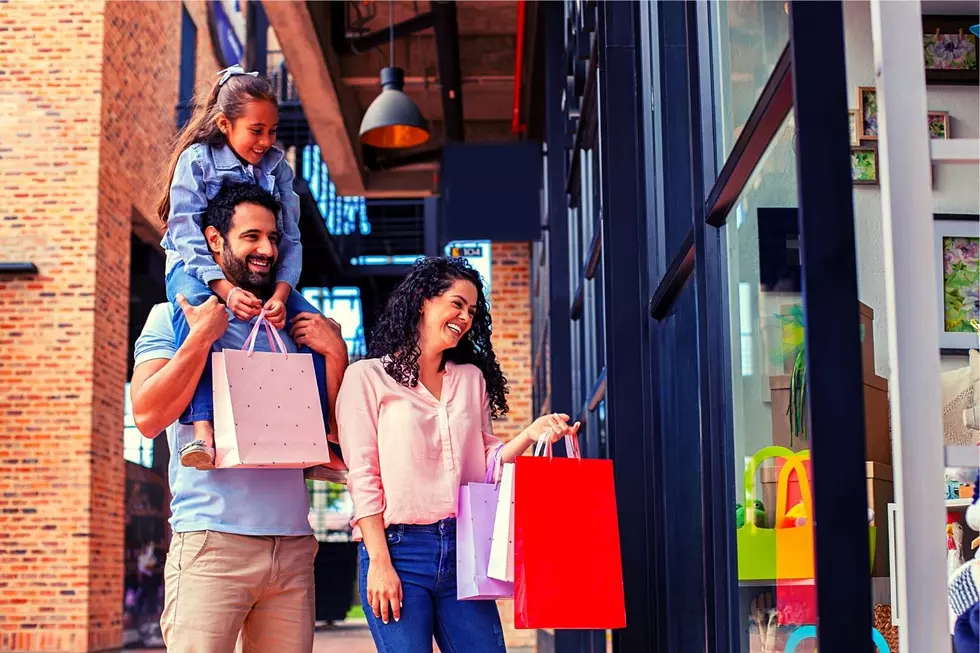 The Most Gigantic Malls In New York State
Canva
With the ability to order anything we want and have it delivered right to our door, many of us have forgotten how much fun a trip to our local shopping mall can be. 
Remember back in high school when meeting friends at the mall was the ultimate weekend activity? A soft pretzel in one hand, an Orange Julius in the other, paper bags looped over both arms? Sure, it was easy to blow our entire month's allowance in just a few hours, but boy-oh-boy was it worth it for the rush of showing off our new duds at school on Monday.
Malls aren't just for shopping, either. Some of my favorite memories as a little kid were tagging along with my Grandma to meet her friends for coffee (hot chocolate for me, of course) and going on a long, early morning power walk past the gated stores to get our "steps" in.
New York State is home to some of the largest shopping malls in the country, and many of them are nearby. One is even in our own backyard!
The BIGGEST shopping malls in New York
Destiny USA - Syracuse, NY
2,400,000 square feet
Popular spots: Nordstrom Rack, Wonderworks Destiny, H&M
Roosevelt Field - Garden City, NY
2,366,692 square feet
Popular spots: Bloomingdales, Neiman Marcus, Dick's Sporting Goods
Palisades Center - West Nyack, NY
2,200,000 square feet
Popular spots: Palisades Center Ice Rink, Palisades Climb Adventure Ropes Course, Ferris Wheel
Green Acres Mall - Valley Stream, NY
2,081,000 square feet
Popular spots: G by Guess, Macy's, Hook & Reel
Crossgates Mall - Albany, NY
1,700,000 square feet
Popular spots: Zara, Best Buy, Burlington
Walden Galleria - Cheektowaga, NY
1,600,000 square feet
Popular spots: DSW, Kids For Less, Old Navy
The Mall at Greece Ridge - Greece, NY
1,423,411 square feet
Popular spots: Bed Bath & Beyond, Target, Barnes & Noble
Eastview Mall - Victor, NY
1,361,325 square feet
Popular spots: Von Maur, Dick's House of Sport, Build-A-Bear Workshop
Smith Haven Mall - Lake Grove, NY
1,302,412 square feet
Popular spots: BoxLunch, LEGO Store, Lush
Colonie Center - Roessleville, NY
1,300,000 square feet 
Popular spots: Boscov's, Christmas Treet Shops, Whole Foods
Old Buffalo Stores You Shopped At But Your Kids Have Never Heard Of
Take a trip down memory lane with some of these old stores!
More From The New 96.1 WTSS