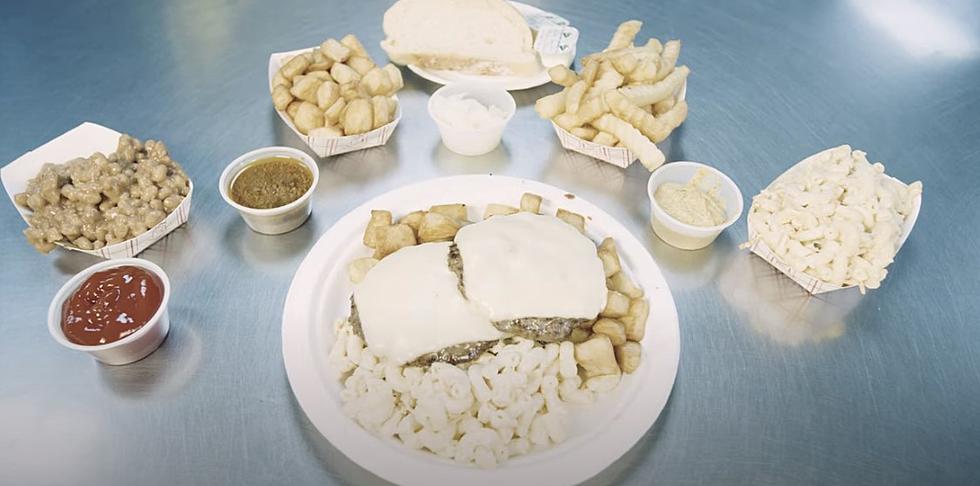 Iconic New York Food Named Weirdest In The State
Photo Credit: YouTube
A new map showing the weirdest food in America is currently trending on social media and you won't believe what made the list for New York.
The "Empire State" is known for its great food. From New York-style pizza in New York City to Buffalo Wings in Buffalo New York there are a lot of different iconic foods but one really stands out in New York.
Feel Good Mornings With Dave Fields Mon-Fri 6am-10am
WHAT IS A GARBAGE PLATE?
A traditional garbage plate comes with your choice of cheeseburger, hamburger, Italian sausages, steak, chicken, white or red hots. It is served on top of any combination of home fries, french fries, baked beans, or macaroni salad.
WHO INVENTED THE GARBAGE PLATE?
According to visitrochester.com, the Garbage Plate was invented by Nick Tahou after some college students came into his restaurant and requested a plate with "all the garbage on it".
WHERE CAN I GET A GARBAGE PLATE?
Nick Tahou's has trademarked the term "Garbage Plate" so if you want a true garbage plate you need to go there. Other places serve "garbage plates" under different names like Rochester Plate, Trash Plate, or any other number of names to symbolize that you are eating a whole bunch of "garbage" on one plate.
The best part of the Garbage Plate is that many places across New York State have created their own version for you to enjoy so you don't have to travel far to get a yummy garbage plate for yourself.
21 Places to Order A Garbage Plate In Western New York
Rochester isn't the only place that serves phenomenal garbage plates. Check out one of these 21 places in Western New York to get your fix.
Gallery Credit: Kadie Daye, Google Maps
Hudson Valley Can't Live Without These Foods and Drinks
We asked our listeners, "What Food and Drink Could You Not Live Without?" And we got your answers!
Gallery Credit: Conor Walsh
8 Of The Best "Junk Foods" Made In Buffalo, NY
Gallery Credit: Brett Alan
More From The New 96.1 WTSS