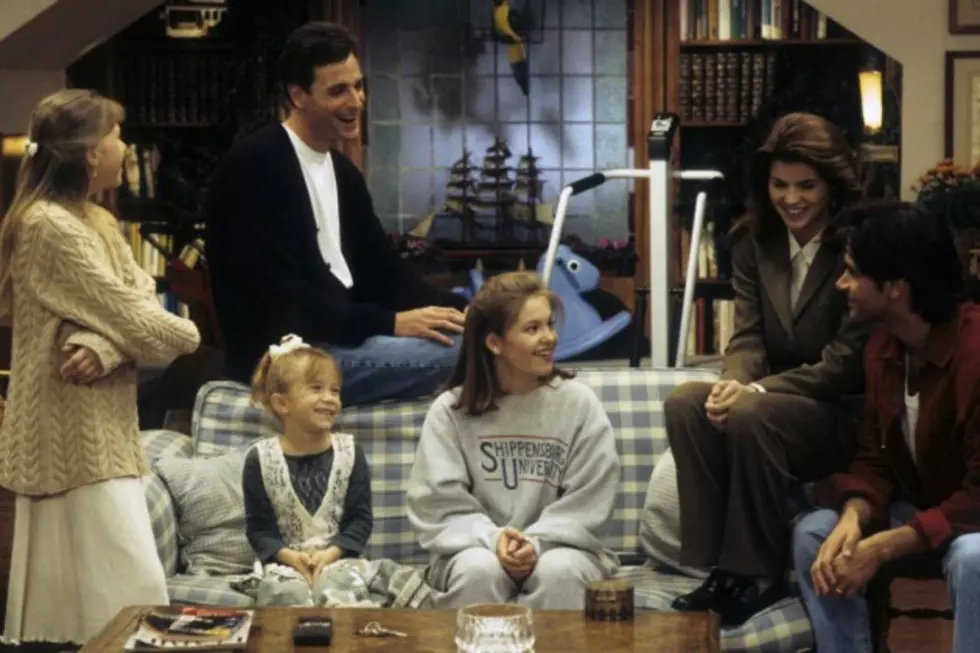 'Full House' Unauthorized Movie Coming Soon to Lifetime
ABC
On the heels of Netflix's plan to revive classic sitcom Full House with, uh, Fuller House, comes news that Lifetime would also like to cash-in on your nostalgia with an unauthorized Full House movie. Similar to last year's underwhelming The Unauthorized Saved by the Bell Story, the new project will take you behind the scenes of the sitcom to tell you all those sordid stories about Comet the Dog that you've been dying to hear.
The Wrap reports that The Unauthorized Full House Movie (working title) will go behind the scenes of the show, which ran from 1987 to 1995 on ABC, and centered on Danny Tanner (Bob Saget), a single father trying to raise his three daughters with the help of his brother-in-law Jesse (John Stamos) and best friend Joey (Dave Coulier). Candace Cameron Bure played eldest daughter, D.J., with Jodie Sweetin starring as middle-child Stephanie, and Mary-Kate and Ashley Olsen portraying the youngest daughter, Michelle.
Here's the official description for the film:
The Unauthorized Full House Story (working title) will look at the rise of the cast and the pressure on them to balance the idyllic family life on the show with the more complicated reality of their own lives outside the series, but it will also look at the warm bond that grew up between the cast as the show became one of America's most beloved family sitcoms.
Last year, Lifetime debuted The Unauthorized Saved by the Bell Story, based on the book by Dustin Diamond, who famously played the role of nerdy Screech. That film wasn't nearly as sensational as its source material, in which Diamond portrayed himself as an outcast among his rowdy, too-cool co-stars.
It's not clear exactly where the network is taking its material from for the Full House movie, which was written by Ron McGee, who also scripted The Unauthorized Saved by the Bell Story. What's there to tell from behind the scenes of Full House, anyway? The only truly sensational bit of tabloid fodder that arose from the series was Jodie Sweetin's struggle with meth addiction, which she documented in her own memoir — but the actress didn't develop that addiction until after the show ended.
So what is there? Some drama over cleaning up the set? Maybe an argument that takes place over how much ice cream or spaghetti they need to purchase for one of Michelle's scenes? Comet poops on the floor a lot? Have mercy.
More From The New 96.1 WTSS