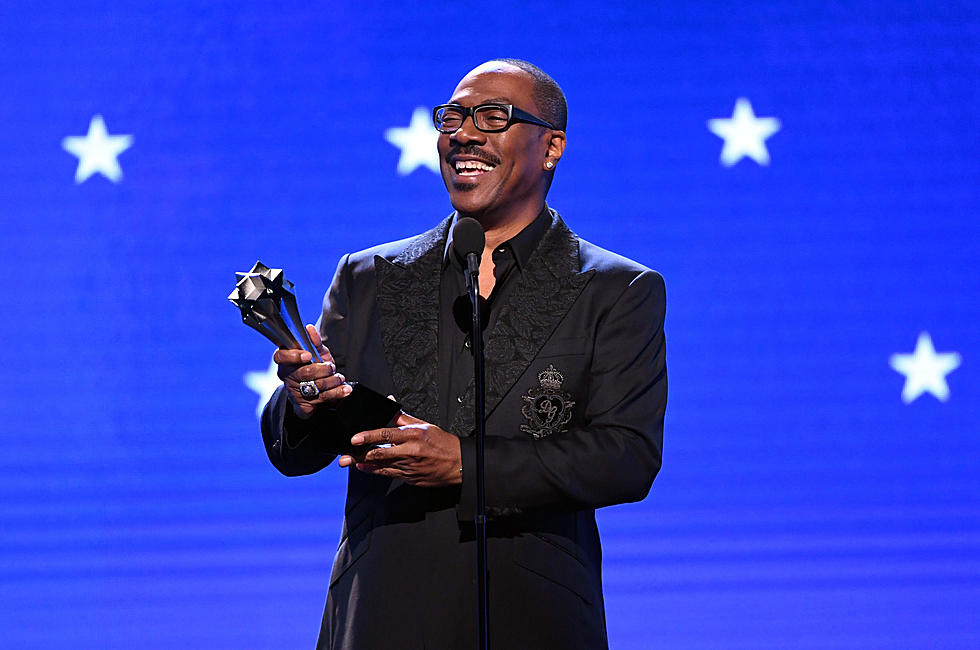 Eddie Murphy Talked About Being Stuck In This New York Town
Getty Images for Critics Choice
Hollywood stars are just like us. While they are more famous and maybe have more money they still run into the same issues we do.
Feel Good Mornings With Dave Fields Mon-Fri 6am-10am
Buffalo and Western New York are known for two things. Snow and chicken wings and one Hollywood star hopefully had a chance to enjoy plenty of wings because he was stuck here in Buffalo for two weeks because of the snow.
SNL alum, movie star, and one of the greatest stand-up comics of all time Eddie Murphy told Jimmy Kimmel about the time he was working on the song "Party All The Time" with Rick James and was stuck here in Western New York because of the snow.
It happened on January 22nd and during the Blizzard, Buffalo had almost 32 inches of snow. The blizzard became known as the "Six Pack Blizzard" after then Mayor of Buffalo Jimmy Griffin told people to stay home and enjoy a six-pack during the storm.
As for the song "Party All The Time", it did pretty well for Eddie Murphy and Rick James. The song would reach #2 on the Billboard Hot 100 charts and #4 on the Canadian Charts.
So it looks like being stuck inside because of snow could actually not be that bad after all.
Famous Classmates From Western New York
Gallery Credit: Clay Moden
7 Famous People You're Shocked Are From Buffalo
Seven famous people you may be shocked were born inn Buffalo.
8 Famous People Who Didn't Know Were Buried In New York
Thinking about taking a ghost walk this Halloween, here are 9 famous graves you can check out this year.
Gallery Credit: Dave Fields
More From The New 96.1 WTSS