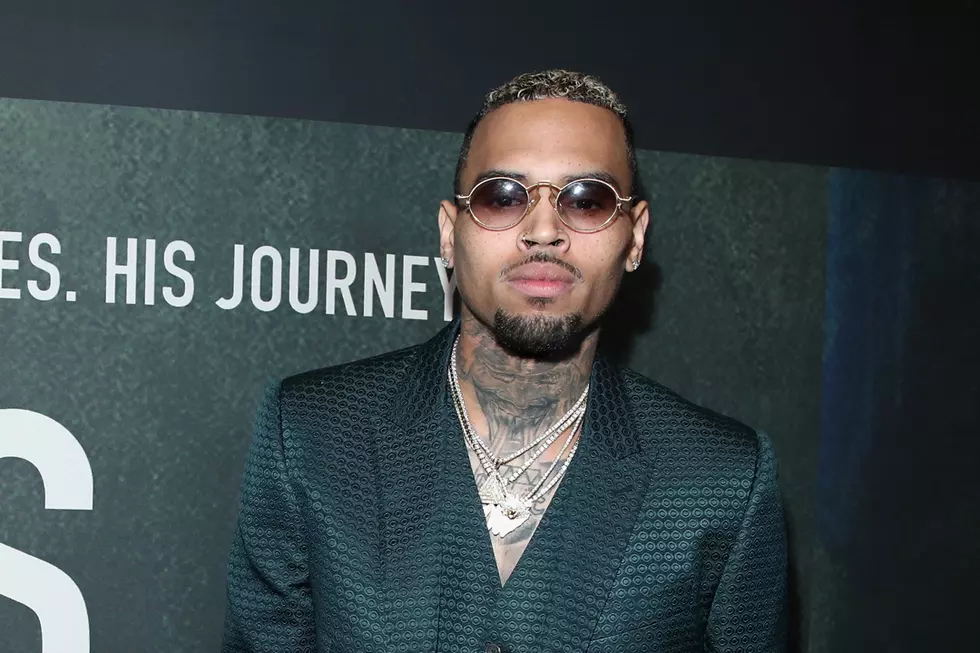 Chris Brown Sued by Woman Claiming She Was Raped at His Home
Jonathan Leibson, Getty Images
Chris Brown is once again in some serious legal trouble. On Wednesday (May 9), TMZ reported that the singer was being sued by a woman who claims she was raped at his home in February 2017.
According to the celeb news site, the woman claims that a female friend of the singer forced her and other girls into a bedroom at some point during an afterparty she attended at Brown's home.
From there, she claims Brown's unnamed friend forced the women to "hook up" with the singer and his friend Lowell Grissom. The door to the bedroom was allegedly blocked off with a couch, and the woman, who's suing as Jane Doe, was left without her phone.
According to the woman's famed attorney Gloria Allred, she only visited Brown's home because she felt it was the only way she could get her phone back.
The woman says she tried to leave the room, but Brown's female friend grabbed her throat and made her perform oral sex on Grissom. Doe says that afterwards, the woman pushed her down onto a bed and kept her there by sitting on her face, forcing her to perform oral sex on her. Doe says she found out the woman was menstruating when she went to the bathroom and noticed blood all over her face. She says she tried to shower, but Grissom entered the bathroom and raped her. She alleges that he later raped her again by pinning her against a washing machine.
The unnamed victim says she immediately went to a rape treatment center and reported the incident to police. Allred, who frequently handles sexual misconduct cases, called it "one of the most horrific sexual assault cases"  she'd ever seen.
This lawsuit is just the latest in what's been a nearly constant stream of legal problems for Chris Brown. In 2009, he was infamously arrested for assaulting his then-girlfriend, Rihanna. In the years since, he's found himself on the wrong side of law enforcement's attention on several occasions.
Chris Brown has yet to speak on this matter. XXL has reached out to his team for comment.

See 60 Hip-Hop Albums Turning 20 in 2018
More From The New 96.1 WTSS