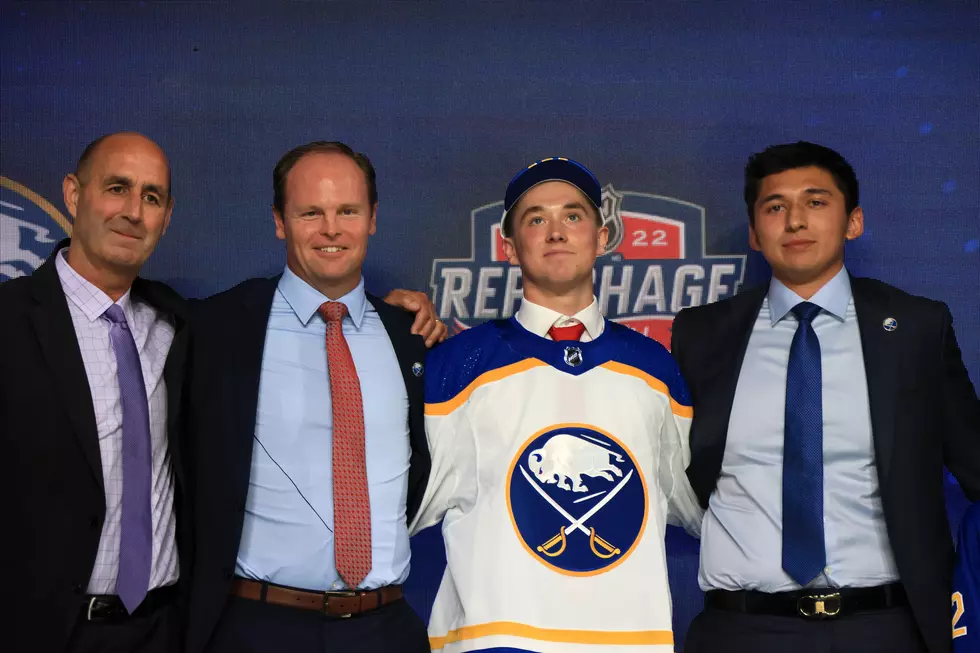 Buffalo Sabres Extend GM Kevyn Adams
Getty Images
The team made the announcement as training camp kicks off.
Kevyn Adams took over a very rocky Buffalo Sabres organization 2 years ago. Now entering his 3rd season as the team's GM, things are finally looking like they are turning around. Adams traded former 2nd overall pick Jack Eichel to Las Vegas in exchange to ALec Tuch and Peyton Krebbs: 2 players who had immediate impacts on the team last year. Tuch may very well be the captain of the team. He's also hired Don Granto as head coach and has taken a more analytics-focused approach to the game.
That has paid off as the Sabres rewarded him today with a multiyear contract extension.
The Sabres have missed the playoffs for an NHL-record 11 straight seasons. However, their draft picks, trades, and signings look to be good ones. It's hard to tell if they will end that drought this season, but the odds are better than they have been in a very long time under Adams.
6 Best Trades in Buffalo Sabres History
Taking a look at the absolute best trades in Buffalo Sabres history.
More From The New 96.1 WTSS