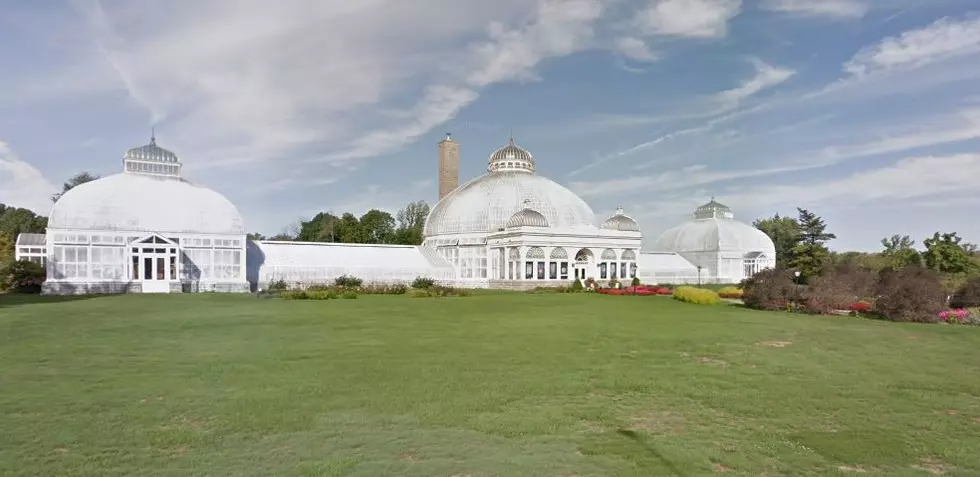 Buffalo Botanical Gardens Launch New Spring Flower Exhibit
Photo Credit: Google Maps
The Buffalo and Erie County Botanical Gardens launched their new "Spring Flower" exhibit this week even though there is still some snow on the ground.
One of the best parts of Spring here in Western New York is the amazing amount of color that comes with the blooming of the flowers all over the area. Now you can enjoy those colors and smell all in one spot.
The Spring Flower exhibit will run until April 24th and is included in your general admission ticket to the Botanical Gardens.
According to the Botanical Gardens' website, you will get to experience hyacinths, vibrant daffodils, and tulips in a variety of pinks, reds, yellows, and whites. Also joining this year's exhibit will be a diverse mix of annuals grown right at the Gardens.
As an extra, your kids will love a visit with the Botanical Bunny, who will stop by the gardens just in time for Easter, on April 16th from 10 am until 3 pm.
Officials with the Botanical Gardens stated it is better to buy your tickets in advance since walk-ins could be turned away if the garden's visitor capacity is reached.
There are other programs as well available for you and your family. They include:
Feed the Fish
Bring your guest or family to our popular and exclusive (only 10 guests) fun and educational program!  You can learn about our family of koi fish then help feed them.
Sip and Paint

You celebrate mom on Mother's day with a special Sip and Paint event at the gardens.
Fairy Festival
The annual Fairy Festival! Fairies will take over the Botanical Gardens! Visitors will be able to walk into the secret world of fairies.

For tickets and other information, you can CLICK HERE.
More From The New 96.1 WTSS