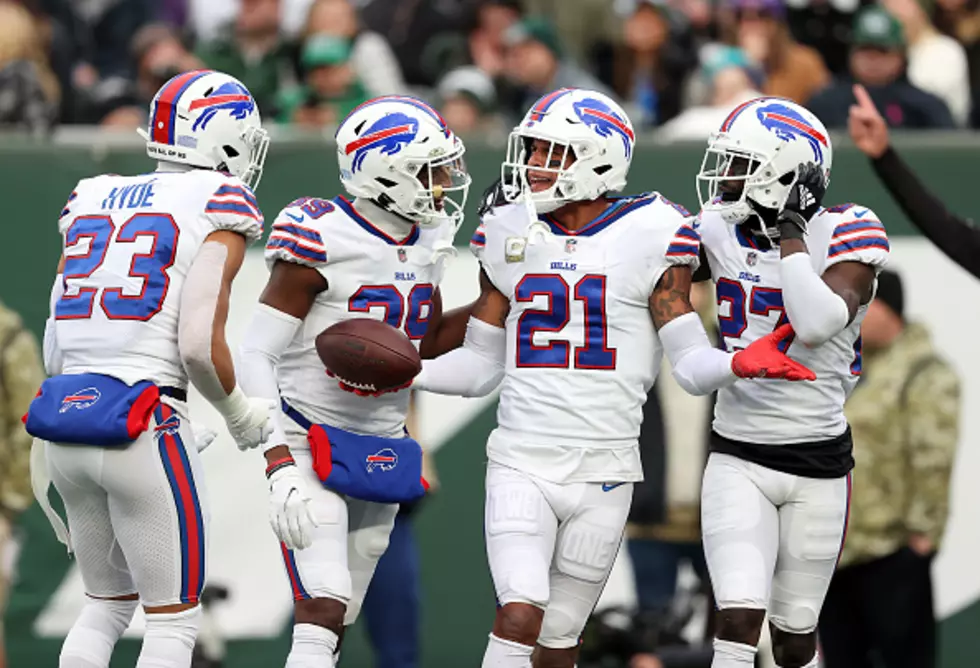 Buffalo Bills Defense Named The Best In The NFL
Getty Images
The Buffalo Bills are getting all kinds of hype this off-season and they now have another feather in their cap.
Feel Good Mornings With Dave Fields Mon-Fri 6am-10am
When most people talk about the Buffalo Bills, they talk about the high-power offense led by NFL MVP candidate Josh Allen. Well, it looks like the players on the other side of the ball are getting some respect now too.
With the addition of pass rusher Von Miller this off-season, the Buffalo Bills have been named as the best defense in the league according to NFL Total Access.
It is not like the Bills' defense was horrible last year without Miller. They were a top 5 defense in several league stats and were a force to be reckoned with before the off-season signings.
Now with most people thinking the Bills have one of the best offenses and now best defense in the league expectations are high for this team.
They are the odds-on favorite to win the Super Bowl according to several sportsbooks in Las Vegas. The Bills have never won a Super Bowl but did go to four straight ones in the early 1990s.
So will the addition of Von Miller, who won a Super Bowl last year with the Las Angeles Rams, being the tipping point for the Bills to win their first Super Bowl ever.
Everyone here in Western New York and every member of the Bills Mafia certainly hope so.
Predicting How Many Wins For The Buffalo Bills
The Buffalo Bills schedule has been officially released and how is the perfect time to predict how well the team will do this upcoming season.
Gallery Credit: Dave Fields
Bills Players Who Could Be Surprise Training Camp Cuts
Here are five players who could be "surprise" training camp releases in 2022.
Buffalo Bills Mandatory Mini-Camp
Gallery Credit: Getty Images
More From The New 96.1 WTSS