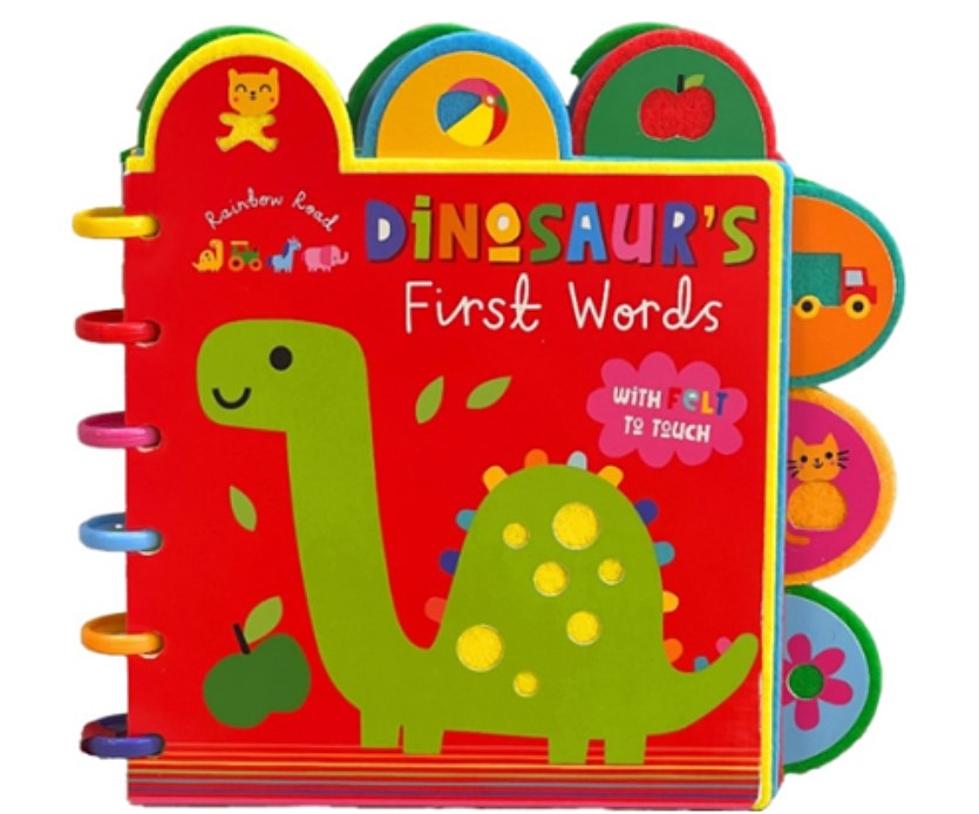 Massive Baby Book Recall Across New York
Photo Credit: https://www.cpsc.gov/
Parents all across New York need to check the bookshelf in their child's nursery.
This week, there has been a massive recall of a popular baby book series that affects over 250,000 units.
Feel Good Mornings With Dave Fields Mon-Fri 6am-10am
The recall was issued by Make Believe Ideas for seven books that are part of the Rainbow Road Series Board Books. The affected books are bound together with plastic rings that could lead to serious injury to children. The plastic rings could become loose and come off the book leading to potential choking hazards.
The seven books were sold individually as well as in a book box that included four books.
The recall includes the following board books and ISBN numbers. The ISBN number is printed on the book's right-hand corner on the back above the bar code.
Animal Counting 9781803374802
Dinosaur's First Words 9781803374932 and 9781803372211
Old MacDonald Had a Farm 9781803376790 and 9781803373355
Rainbow Road Book Box 9781803376288
There Was an Old Lady Who Swallowed a Fly 9781803372945 and 9781803371580
Things that Go! 9781803374826
Unicorn's Colors 9781803374789 and 9781803376622
Where's My Bottom? 9781803372723 and 9781803376738
If you have any of the books in your home, you should make sure the book is not within reach of your child and removed as soon as possible.
If you have a book can you get a refund for your purchase?  Make Believe Ideas will be offering a refund in the form of a gift card. You can claim your refund by registering online at www.recallrtr.com/rr.
After you register, you will be provided instructions on how to dispose of your book(s) and then you will have to confirm that they have disposed of the books.
Kids Fishing Pole Combo Recall
A recall has been issued for the Lil Anglers Recalls Children's Fishing Rods Sold with Kid Casters No Tangle Combos.
Gallery Credit: Dave Fields
LOOK: The 10 largest product recalls of the last decade
Estey & Bomberger, LLP compiled a list of the top 10 product recalls since 2007, ranked based on the number of product units recalled in the U.S.
Gallery Credit: Beth Mowbray
The Five Largest Food Recalls in History That Shocked Americans
Some recalls stand out above the rest because of their magnitude. These are five food recalls that were so serious that they caught the collective attention of the nation.
Gallery Credit: Traci Taylor
More From The New 96.1 WTSS