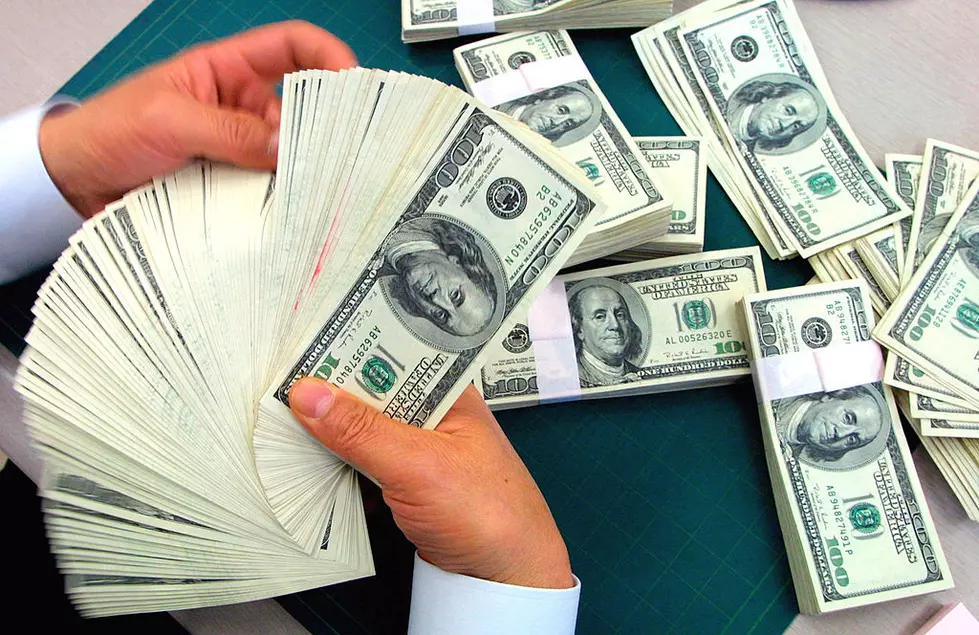 Today Could Be One Of The Biggest Tuesdays In New York History
Getty Images
Tuesday could be a life changing experience for some, or even many, people in New York State. It all depends on if they have this in time.
Winning the lottery is something that a lot of people across New York State dream of. Just the thought of winning free money is something that can really have a positive impact on the lives of people.
Since no one won the Mega Millions Jackpot on Friday, July 15, 2022, the next round jackpot was expected to increase to nearly half-a-billion dollars. The latest announcement from New York State Lottery confirms that today's contest is now officially the 5th largest drawing in Mega Millions history.
$555 million is a lot of money. The cash option on today's drawing is estimated to be around $316.9 million before taxes. That kind of money can really change someone's life.
The Mega Millions is drawn every Tuesday and Friday in 45 states across America, in addition to Washington D.C. and the US Virgin Islands. According to officials from the lottery, no one has won the jackpot since mid-April when someone from Tennessee won $20 million.
I'm not much of a gambler. Whether it's the casino or the lottery, I generally don't partake in these kinds of activities. However, considering how much this jackpot has grown too and, well, you know the saying you've got to be in it to win it, has me considering buying a few tickets for today's drawing.
Just thinking about winning $555 million has me kind of excited. There are actually quite a few things in my Amazon save-for-later cart that I would love to order. Plus my sons and I could go on a great vacation or two, we could donate some money to charity, and so many other things.
The Most Expensive Apartment For Rent in Buffalo
This apartment has some real luxury on the inside.
Gallery Credit: Ed Nice
These Are The 9 Richest Places To Live in New York State
Gallery Credit: Yasmin Young
These Are The 7 Safest Counties In New York State
Gallery Credit: Yasmin Young
More From The New 96.1 WTSS