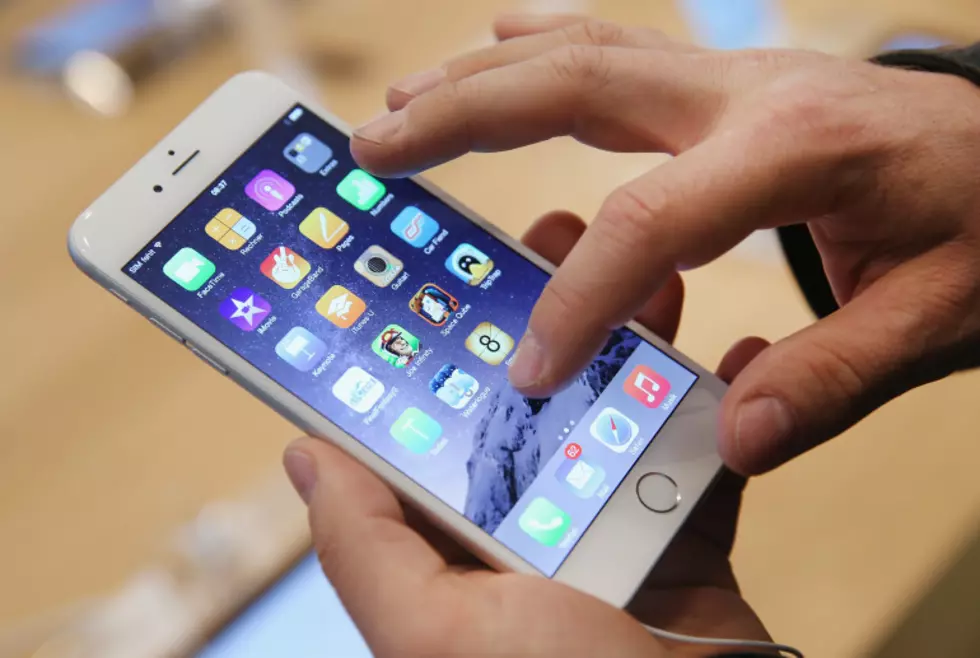 5 iPhone Tricks You Probably Don't Know About (And One That Will Make Your Phone Faster!)
Getty Images
I've had an iPhone for many years, and I was still surprised to learn these things!
Here's 5 tricks for using your iPhone Apple doesn't make obvious (and one I found out about by accident that will make your phone faster!)
1. You can use HEAD MOVEMENTS to control your iPhone!
To try this out, go to Settings > General > Accessibility > Switch Control, and turn it on. Go to Switches > Add New Switch > Camera. Then select a right or left head movement!
2. Take a pic WHILE shooting video.
How many times have you found yourself making the choice to video something OR take a still photo? Did you know you can do both? You can! When you're shooting video, check out the circle in the lower left side of the screen. Tap it. It's a shutter button. Problem solved!
3. Search a web page (how to CTL+F something on the phone!)
If you want to find a specific word or phrase on a web page, type it into the search bar. You'll see the screen show the regular list of automatic recommendations...BUT, at the very bottom is the "ON THIS PAGE" option. Tap that, and you'll be able to zoom to the word or phrase you're searching for.
4. Look at the desktop version of a website.
Sometimes the mobile version of a site isn't showing you everything you need. Just tap the center button on the bottom of Safari (it looks like a box with an arrow coming out of it), scroll to the right and you'll find the button marked "Request Desktop Site."
5. Hide Apple's Default Apps
Maybe you use Chrome instead of Safari and just want to be rid of the icon. Or you want to make the iTunes Store go away from the family iPad because the kids are buying way too many bonus packs on Minecraft. You can hide default apps! Just go to Settings > General > Restrictions and tap Enable Restrictions. Then it will ask you to set a Restrictions passcode. Enter a passcode (a simple 4 digit code that your kids can't guess) and then turn off the apps that you want to hide. You can turn off Safari, News, FaceTime, and Podcasts.
MAKE YOUR iPHONE FASTER!
I found this on accident yesterday. I needed to restart my phone, so I turned it off....I thought. I was holding the phone with my finger on the Home button and inadvertently discovered how to clear the phone's RAM. Doing so on occasion will improve the speed of your phone, especially when switching from app to app.
Here's how to do it:
Hold down the Sleep/Wake button.
When "Slide to Power off" appears, let go of the Sleep/Wake Button.
Hold down the Home button.
After a few seconds, you screen will flash blank and then return to Home screen, which means you've cleared your iPhone's RAM!
Yesterday was the first time I'd done it, and I started to freak out a little because it took my phone an awfully long time to come back after the blank screen (the freak out is how I discovered what was happening with my phone... thanks Google!). I did notice it was zippier than before. Try it for yourself!
More From The New 96.1 WTSS