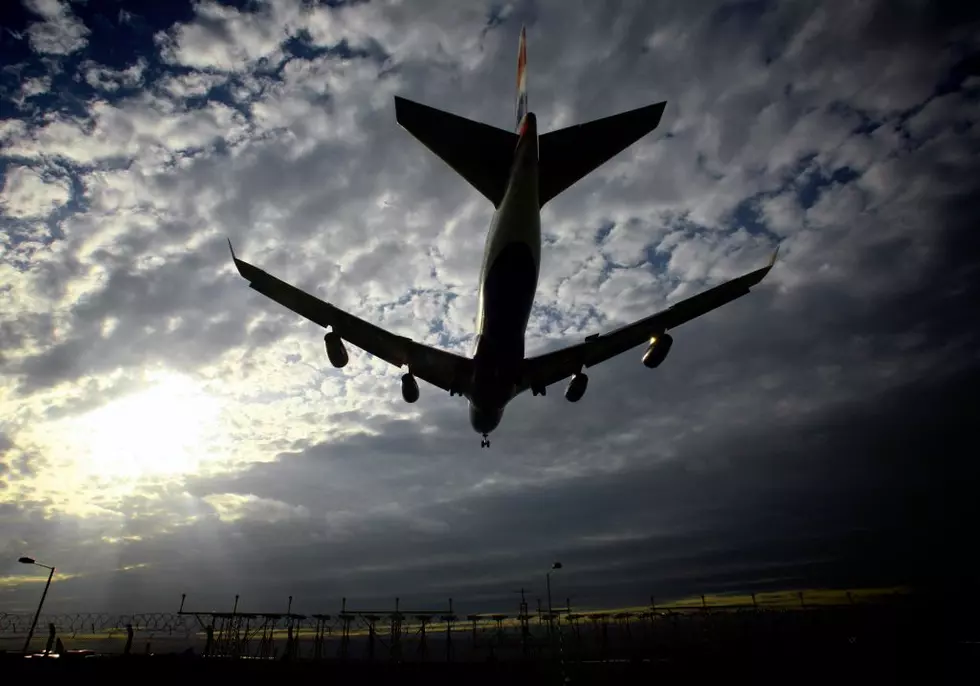 10 Cheapest Flights Out Of Western New York
Getty Images
With summer in the 716 going to begin to wide down soon and with the kids getting ready to go back to school, some of us might be feeling a little antsy and restless.
If that's you, then this is perhaps the perfect time to just head to the airport and take a quick trip somewhere.
I have had this feeling for a while and then got to thinking, where are some places I can fly to for just a couple of days on the cheap? Nothing special, just a quick weekend getaway on a budget?
Well, luckily for us Google is our friend and I was able to find 10 locations that we can zip off to for not a whole lot of cash.
Here Are The 10 Cheapest Flights Out Of Buffalo Right Now
Miami (aka Fort Lauderdale), Florida
While you won't fly directly into Miami International Airport, you can land in Fort Lauderdale and find yourself on South Beach in just 30 minutes, and with ticket prices hovering around $88 bucks, taking a quick trip to South Florida seems like a great idea to me.
New York City, New York
You can find yourself in one of the greatest cities in the world in just around 1 hour, and it would only cost you around $140 round-trip.
Atlanta, Georgia
Hartsfield-Jackson Atlanta International Airport is one of the busiest airports in the world, but you can't tell by the prices to fly into Atlanta. With all the great things that the capital city of Georgia has to offer, you can hop on a plan for around $100.
Orlando, Florida
With Sea World, Disney, Universal, and so many other attractions, maybe jetting down to Orlando would be a great idea. Plus, doing it for less than $150 has me thinking about booking a flight myself.
Tampa, Florida
It seems that there are a lot of great places in Florida to fly to from Buffalo, but what is there to do in Tampa? Well, you can fly down for less than $100 and when you land, set up a table at Tom Brady's house and jump thru it while wearing a Bills jersey. That;
Boston, Massachuttes
New England is a great place to visit for a quick getaway and there is plenty of things to do in Downtown Boston, being able to fly into Logan International Airport for around $160 would leave you with a few extra bucks to hang out at Faneuil Hall.
Las Vegas, Nevada
They say what happens in Vegas, stays in Vegas, so let's just stop talking about it and jet over there for less than $160.
Chicago, Illinoiss
Even though they don't do pizza as well as we do in the 716, Chicago is a great place to visit with lots of fun things to do and with two airports serving the city and tickets hovering around $175 round-trip, you can get in and out pretty easily.
Washington DC
The nation's capital is one of my favorite places to visit and since it has 3 separate airports in the general vicinity, it makes it pretty easy to fly into the DMV. You can often find round-trip flights for less than $200.
Los Angeles, California
You can take a trip to LA to check out Hollywood and the Griffith Observatory for around $250. If you do make this trip, do me a favor and stop in El Segundo because I think I left my wallet there a few years ago.
These Are The 9 Richest Places To Live in New York State
Gallery Credit: Yasmin Young
These Counties Have The Most Food Stamp Recipients In New York
SNAP usage has increased across the state since the start of the pandemic
Gallery Credit: Ed Nice
Check Out The Photos From This $2.5 Million House For Sale In Buffalo
$2.5 Million is a lot of money to spend on a house, but this 5,000-square-foot place might be worth it.
Gallery Credit: Ed Nice
More From The New 96.1 WTSS